The Global Regional DeepWeb Report, which emerged with the research of the SOCRadar analyst team, is now available for the first time.
Dark web incidents, hacker forum mentions, compromised credentials, and data exposure findings in global are included in the report.
What's in the Report?
SOCRadar, the early warning system for information security, analyzes thousands of deep web resources every day, including hacker forums and social channels. According to the deep web activities targeting global cyber space between September 1 and September 30, 2021, for the first time in the report includes information about the following categories:
Deep web mentions
Compromised credentials
Malware/bot-infected users
Highly critical data exposure results
Date of the latest exposure
What Are the Highlights of the Report?
While the USA ranks first among the top 10 countries where shares on the deep web are most directed, as in almost all cyber threat research, the United Kingdom has risen from sixth to second. In other countries, no significant change is observed.
When the report is examined, we can say that the number of deep web threats globally increased by nine compared to the previous month.
"Data Sales" Was in the Lead at the Global Threat Landscape
In August 2021, 33% of deep web posts were about selling customer data; this data decreased to 31%. When the two reports are compared regarding the arrival methods of cyber threats, not much difference can be observed. Ransomware attacks remain essential.
While 70 percent of the data leak, which ranks second among the DeepWeb shares in the global, consisted of customer data, 15.23 percent occurred in the customer database.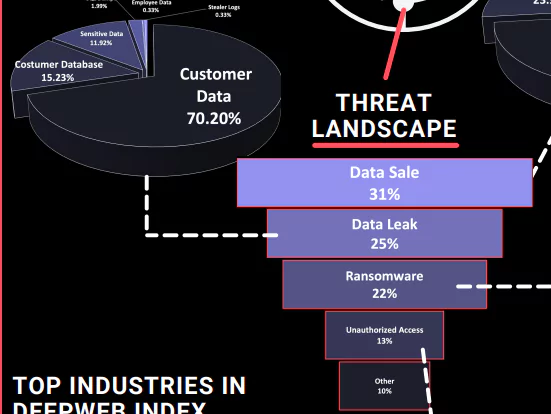 "LockBit 2.0" Ransomware Group Ranked #1 Globally
According to SOCRadar's research, as of September 2021, the most cited ransomware groups on the deep web are Lockbit 2.0, Conti, BlackMatter, and Avos Locker, respectively.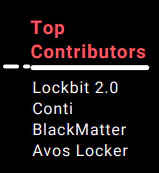 According to the September 2021 Global DeepWeb report, RDP constitutes 37 percent, network 28 percent, and admin panel 27 percent in the threat landscape.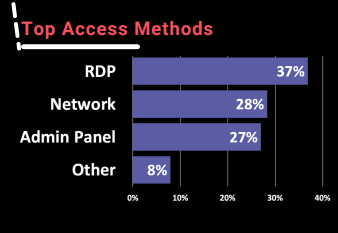 What is the Top Industries in DeepWeb Index?
When we look at the areas where the cyber threat is most directed globally, we can observe that the IT, banking, e-commerce, commerce, cryptocurrency, manufacturing, and media-entertainment sectors are included.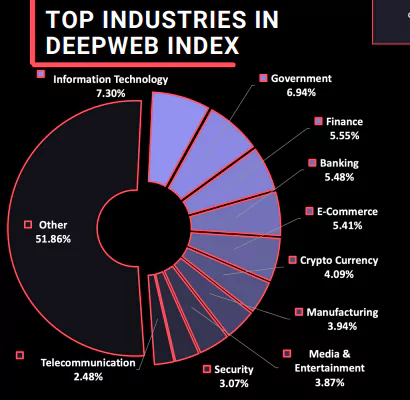 Other important topics highlighted in the report were as follows: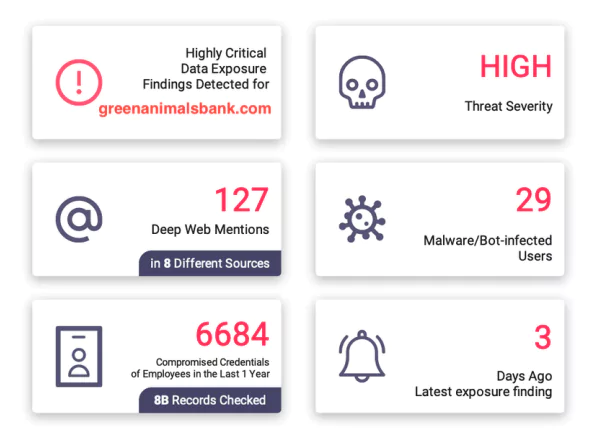 Click to view and download the rest of the report.
Discover SOCRadar® Free Edition
With SOCRadar® Free Edition, you'll be able to:
Discover your unknown hacker-exposed assets
Check if your IP addresses tagged as malicious
Monitor your domain name on hacked websites and phishing databases
Get notified when a critical zero-day vulnerability is disclosed
Free for 12 months for 1 corporate domain and 100 auto-discovered digital assets. Try for free