Powered by DarkMirror™
This week's edition covers the latest dark web news from the past week. Again, rise of ransomware attacks, some database thefts, and stealing customer data, that took their place on the headlines this week. Click here to read the last weeks post.
Find out if your data has been exposed on the deep web.
Receive a Free Deep Web Report for Your Organization
SQLi Vulnerability For A Marine Transportation Firm Put On Sale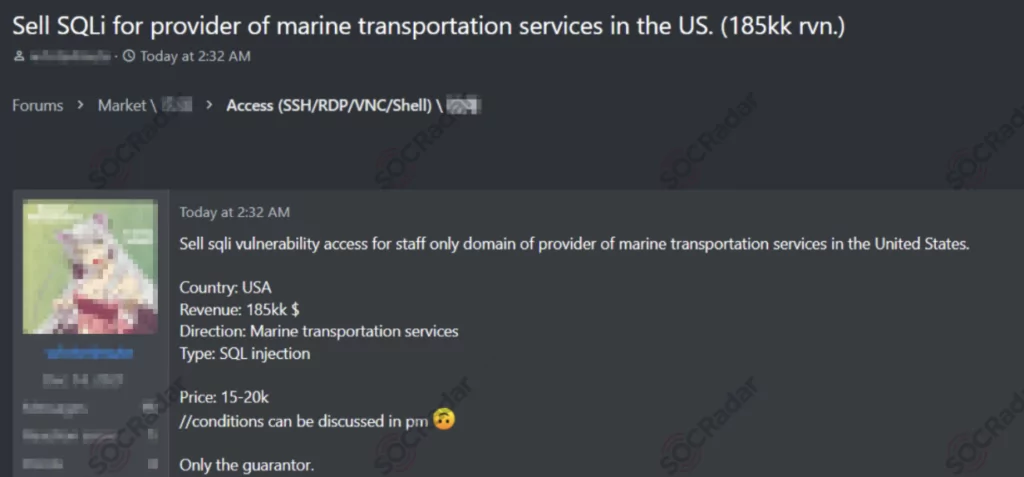 On 14 April, SOCRadar detected a post allegedly offering to sell an SQLi vulnerability for a marine transportation firm. The vendor stated the vulnerability has access to a domain that the staff can only reach. Also, there is information about the victim organization. According to the dark web post, the victim firm with $185 million revenue is a marine transportation services corporation from the US.
Unauthorized Network Access Sale Detected For A Manufacturing Company From Mexico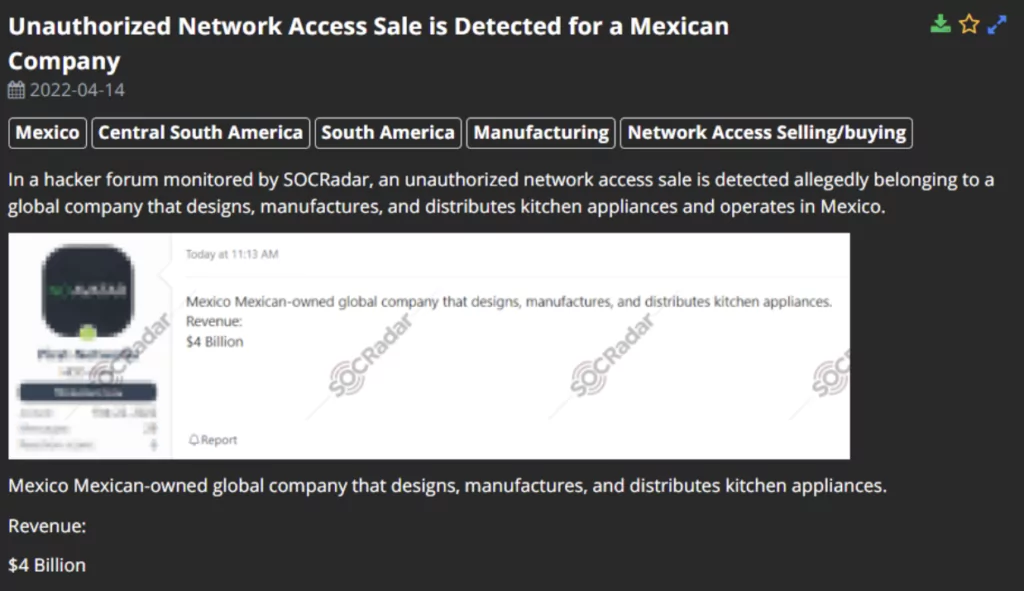 On 14 April, a dark web vendor attempted to sell unauthorized network access for a Mexican company on a dark web forum monitored by SOCRadar. The deep web vendor claimed that the victim company is a global firm designing, producing, and distributing different kitchen appliances and has a revenue of $4 billion.
SOCRadar Detected An Unauthorized Admin Panel Access Sale On The Dark Web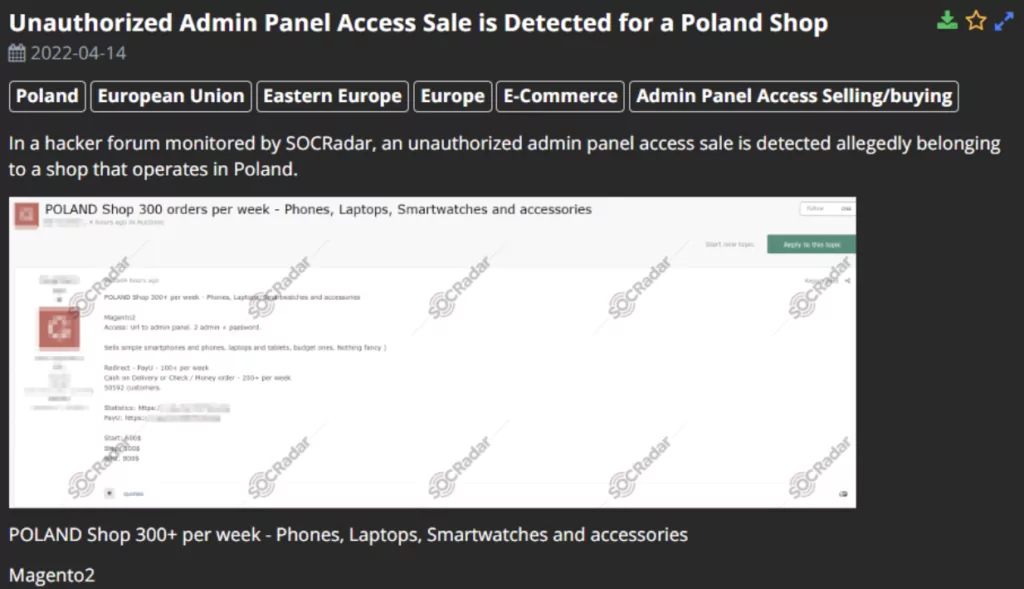 On April 14, an unauthorized admin panel access for a shop from Poland was put up for sale on the dark web. According to the dark web vendor, the admin panel has access to various phones, laptops, and smartwatches. It is also detailed that the victim shop has 300 orders per week. There is no clear information on whether the vendor may have obtained the access in different attacks or may have purchased from dark web forums.
A New Phishing Scripts Development Service On Sale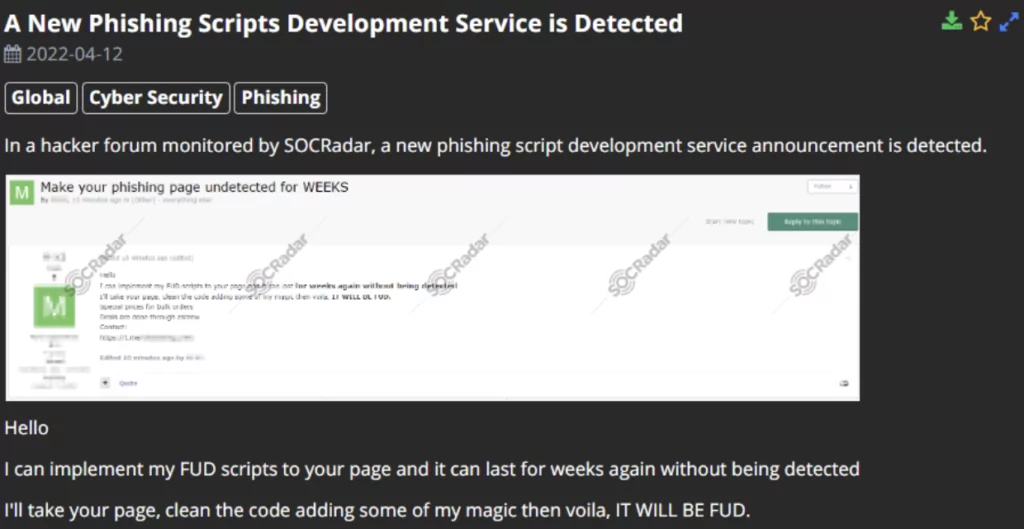 On April 12, a dark web forum monitored by SOCRadar, a dark web vendor, claimed to have scripts making phishing pages more powerful. While the dark web vendor gave any detail about how these scripts were created, it is stated that the phishing page with implemented scripts would be fully undetectable for weeks.
---
Powered by DarkMirror™
Gaining visibility into deep and dark web threats can be extremely useful from an actionable threat intelligence and digital risk protection perspective. However, it is simply not feasible to monitor all sources which can be time-consuming as well as challenging. One click-by-mistake can result in malware bot infection. To tackle these challenges, SOCRadar's DarkMirror™ screen empowers your SOC team to follow up with the latest posts of threat actors and groups filtered by targeted country or industry.
---