Powered by DarkMirror™
This week's edition covers the latest dark web news from the past week. admin access sale, company database theft, and stealing personal data are on the rise and took their place on the headlines this week. Click here to read the last week's edition. Here are the details of the major events that took place on the deep web this week:
An Online Shopping Platform from Kuwait Disclosed Data Breach on the Dark Web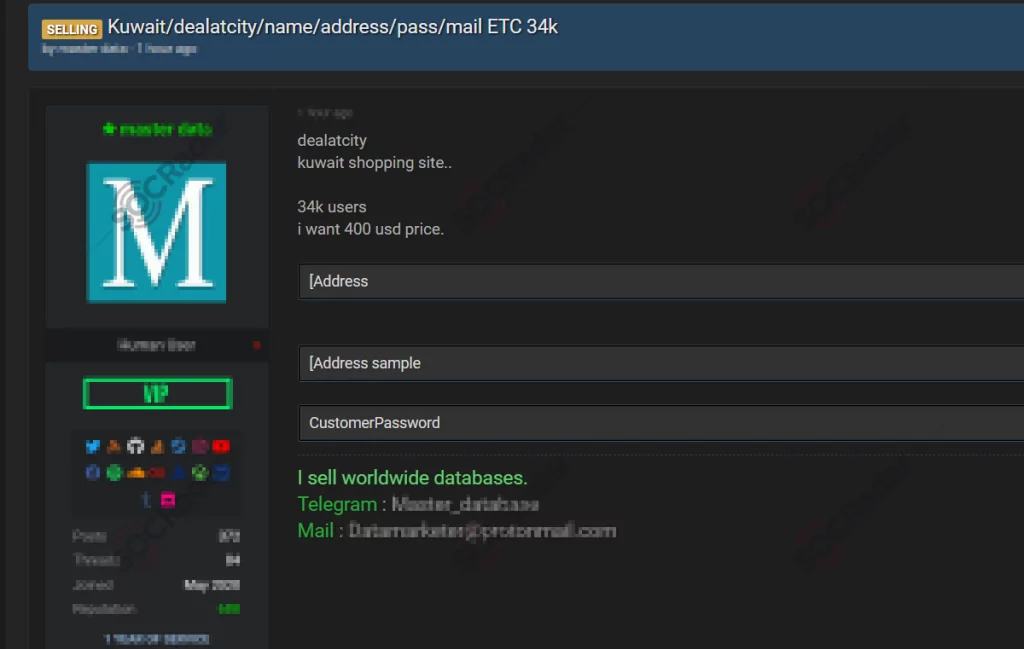 On June 14, 2021, on a dark web forum monitored by SOCRadar, a vendor attempted to sell databases of an e-commerce platform from Kuwait. The victim platform is an online store featuring daily savings deals for specific areas in Kuwait. According to the dark web vendor, there was address information of 34 thousand customers in a database and the other database contained credentials of these customers. Also, the hacker was contacting buyers on Telegram and was asking for $400 payments.
Database of A Government Agency of Indonesia Dumped on the Dark Web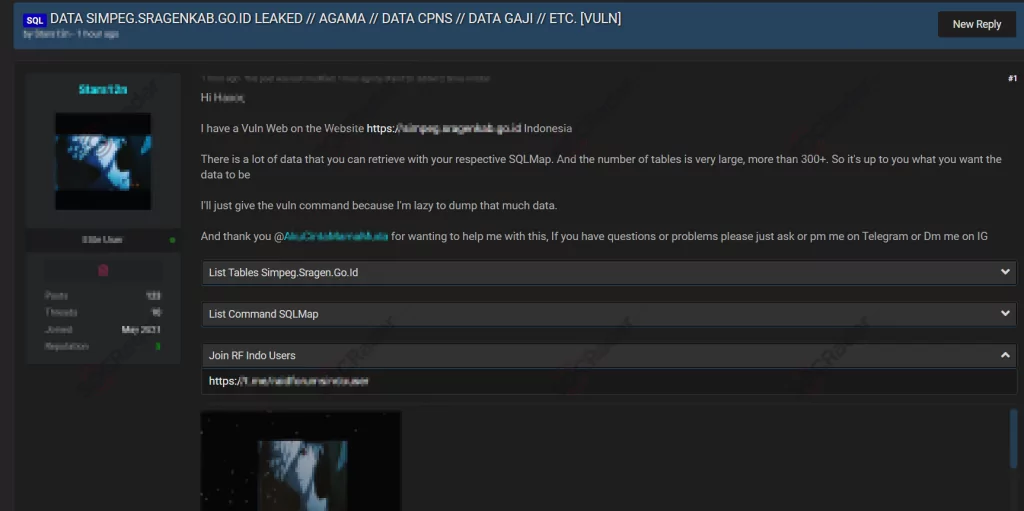 On June 16, 2021, on a dark web forum monitored by SOCRadar, a vendor shared a database of a government regional agency of Indonesia. While the vendor did not give any information about how the victim agency's database was obtained, stated that the database contains various details about people from a certain area of Indonesia. Also, the dark web post emphasized that the vendor only shares the vulnerability of the system, not the database.
Personally Identifiable Information of Emiratis Citizens For Sale On The Dark Web
On June 14, 2021, on a dark web forum monitored by SOCRadar, a dark web vendor put a database containing official documents belonging to Emiratis citizens. There is no information about the sources and how the vendor accumulated the database. However, according to the vendor's claim, the database comprises 3.11 GB of ID cards, passports, resumes and different sensitive documents. SOCRadar Analyst Team highlights that these documents could be abused by threat actors in social engineering attacks.
---
Powered by DarkMirror™
Gaining visibility into deep and dark web threats can be extremely useful from an actionable threat intelligence and digital risk protection perspective. However, it is simply not feasible to monitor all sources which can be time-consuming as well as challenging. One click-by-mistake can result in malware bot infection. To tackle these challenges, SOCRadar's DarkMirror™ screen empowers your SOC team to follow up with the latest posts of threat actors and groups filtered by targeted country or industry.
---