Powered by DarkMirror™
This week's edition covers the latest dark web news from the past week. This week's headlines are leaks, dark web access sales, and vast databases of user information.
Find out if your data has been exposed on the deep web.
Receive a Free Deep Web Report for Your Organization
Atmeltomo Database for Sale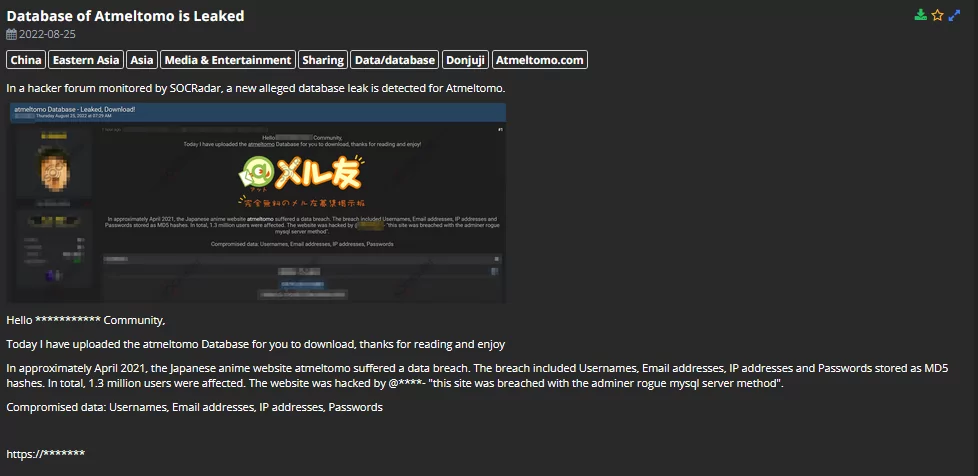 On 25 August 2022, an announcement was posted in a hacker forum that the SOCRadar keeps an eye on. The post is about a leaked database containing 1.3 million users' information. The victim, Atmeltomo, is a gaming and anime hub mostly active in Japan.
Unauthorized Network Access Sale For a Chinese Healthcare Company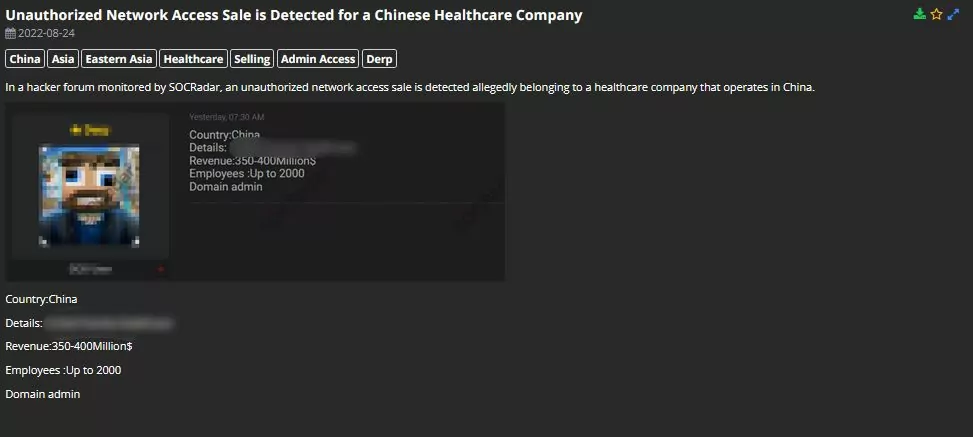 SOCRadar detected a new alleged authorized network access sale for a healthcare company that operates in China on the hacker forum on 24 August 2022. The vendor claims that the company has revenue between $350 and $400 million, with around two thousand employees.
Database of an Economy Forum from Russia Has Leaked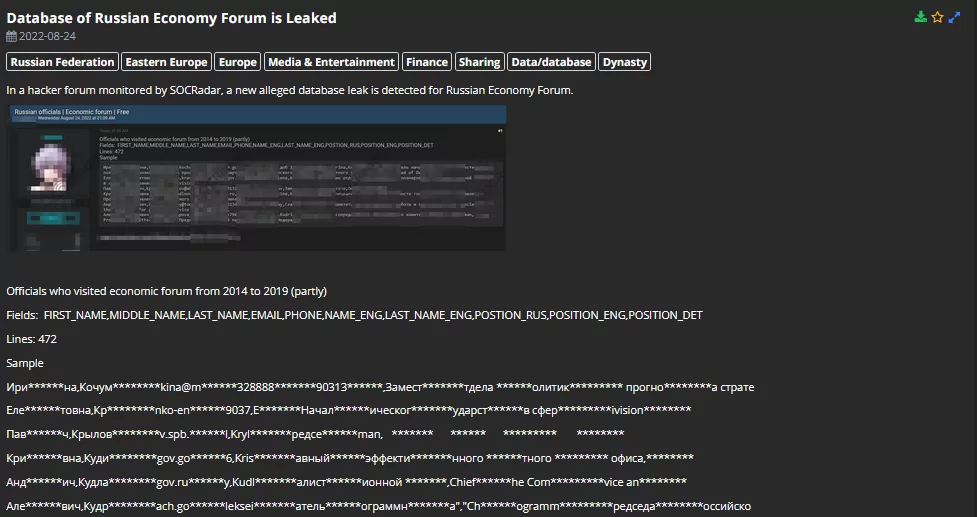 On 24 August, SOCRadar noticed that a new alleged Russian economy forum database was leaked. The leak consists of the official who visited this forum between 2014 to 2019. The leak has 472 lines, including name, mail address, phone number, and position information in Russian and English.
Database of a Mobile Gaming Company Has Leaked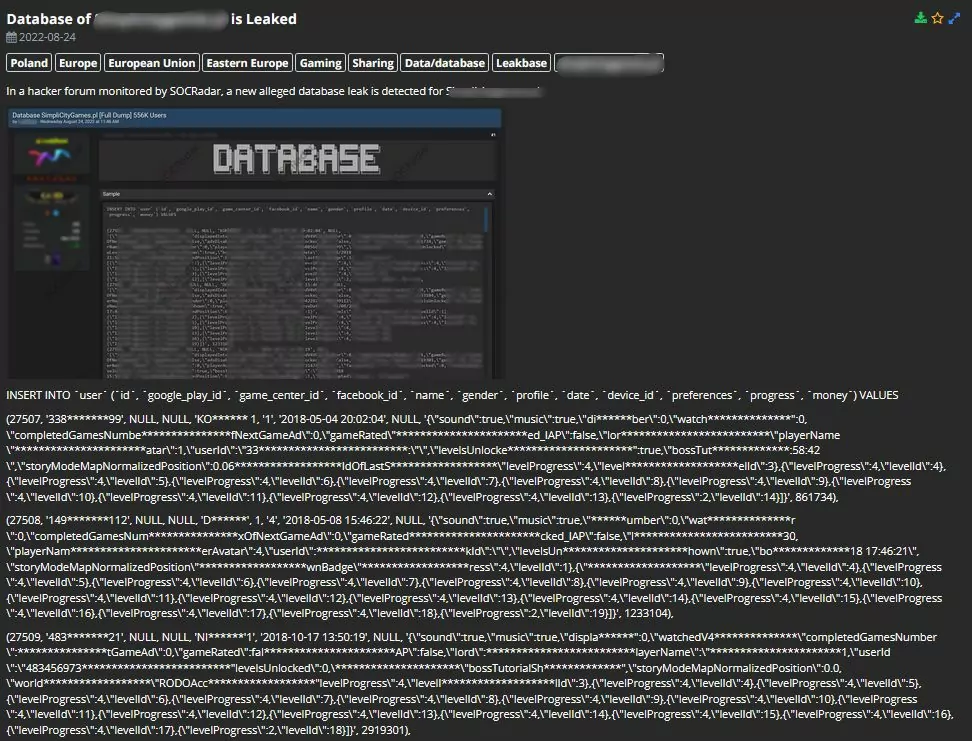 On 24 August, a notice for selling a new database belonging to a mobile gaming company headquartered in Poland. The leak contains users' information, google play, game center, Facebook, device ID, and personal data like name, gender, profile link, etc. On the other hand, the company has millions of downloads for its mobile games.
---
Powered by DarkMirror™
Gaining visibility into deep and dark web threats can be extremely useful from an actionable threat intelligence and digital risk protection perspective. However, monitoring all sources is simply not feasible, which can be time-consuming and challenging. One click-by-mistake can result in malware bot infection. To tackle these challenges, SOCRadar's DarkMirror™ screen empowers your SOC team to follow up with the latest posts of threat actors and groups filtered by the targeted country or industry.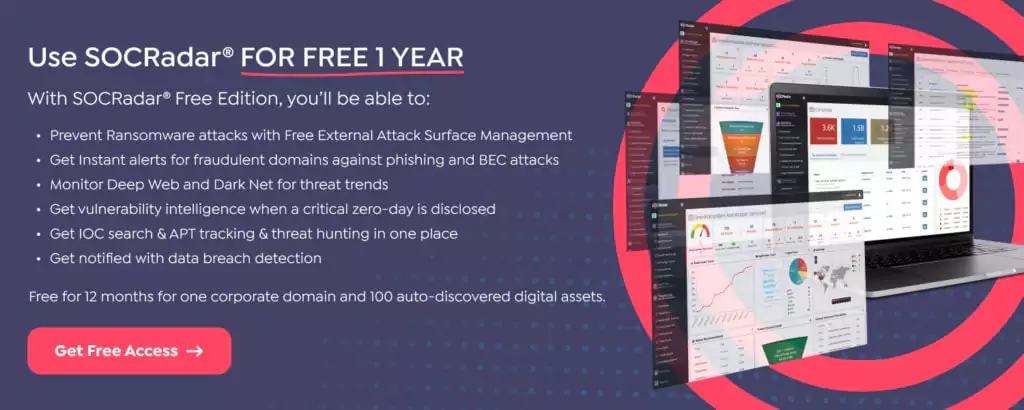 ---