Powered by DarkMirror™
This week's edition covers the latest dark web news from the past week. admin access sale, company database theft, and stealing personal data are on the rise and took their place on the headlines this week. Click here to read the last week's edition. Here are the details of the major events that took place on the deep web this week:
A Database Including 10 Million Indonesian ID Cards For Sale On the Dark Web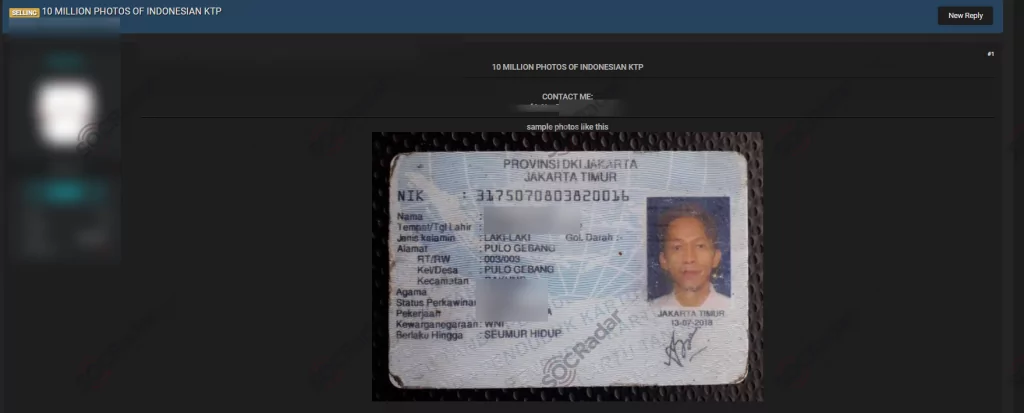 The New Ransomware Victim of Xing
On June 3, 2021, on the Xing ransomware group website, SOCRadar detected a post allegedly announcing a ransomware attack that targets a company from the USA. The Arizona based organization has over 5500 employees, and if the company would not cooperate with the ransomware group, they threatened to leak 140 GB of sensitive information belonging to the victim organization.
An Indonesian Hospital Disclosed Data Breach on the Dark Web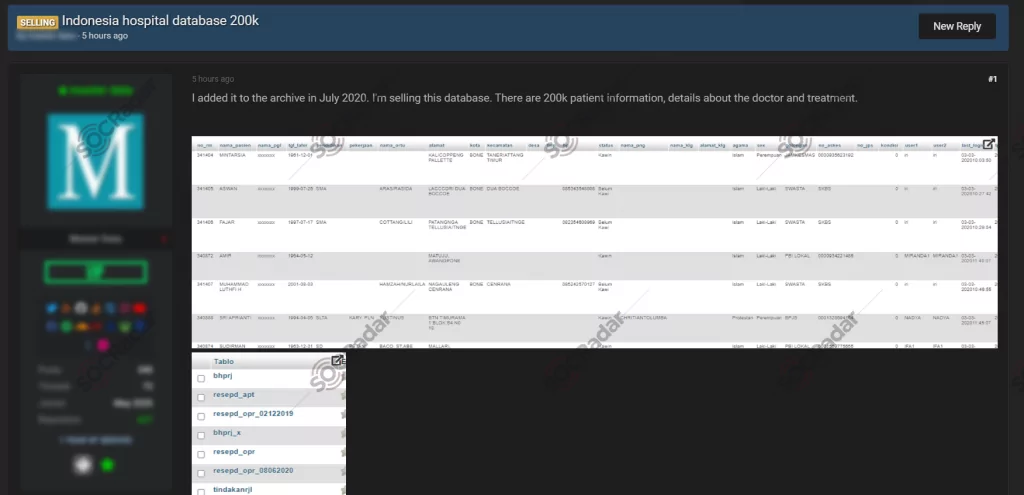 On June 2, 2021, on a dark web forum monitored by SOCRadar, a vendor shared a database of a hospital operating in Indonesia. While the vendor did not give any information about the victim hospital, emphasized the database contains details about the doctor and treatment of 200 thousand patients. Also, the vendor stated the surfaced details are obtained from the archive in July 2020.
---
Powered by DarkMirror™
Gaining visibility into deep and dark web threats can be extremely useful from an actionable threat intelligence and digital risk protection perspective. However, it is simply not feasible to monitor all sources which can be time-consuming as well as challenging. One click-by-mistake can result in malware bot infection. To tackle these challenges, SOCRadar's DarkMirror™ screen empowers your SOC team to follow up with the latest posts of threat actors and groups filtered by targeted country or industry.
---