Powered by DarkMirror™
This week's edition covers the latest dark web news from the past week. Threat actors mostly sold access to victims' systems last week on the dark web. We observed that some of them added the vulnerability exploit to the menu.
Find out if your data has been exposed on the deep web.
Receive a Free Deep Web Report for Your Organization
Unauthorized Network Sale of an Israeli News Website
On 1 September 2022, an announcement was posted in a hacker forum that SOCRadar monitors. The post is about an access sale of an Israeli website. The victim is a world press site with approximately 100K visitors & 170K viewers daily. The vendor claims with access, one can add plugins and upload files.
Unauthorized Network Access & SQL Injection Sale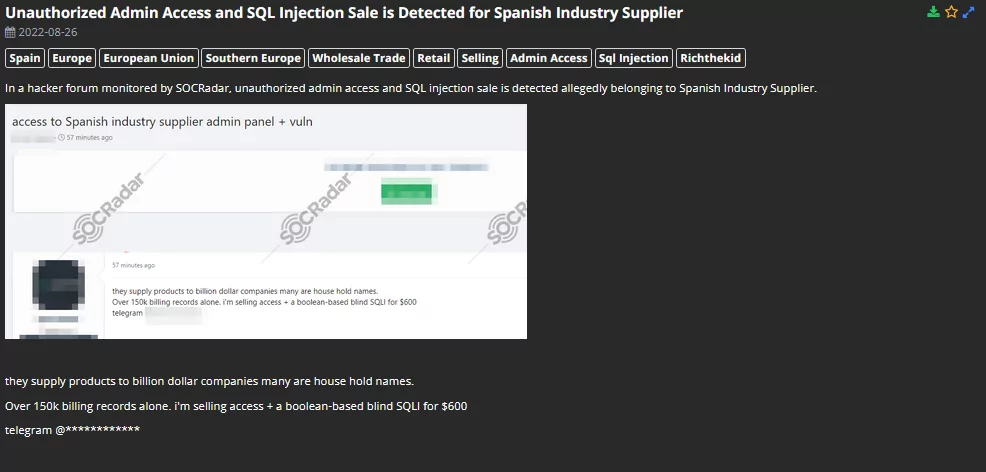 SOCRadar detected a new alleged authorized network access sale for an industrial supplier company that operates in Spain on the hacker forum on 5 September 2022. The vendor claims the victim supplies to billion-dollar companies. Also, the authorized network access is on sale, allowing access to 150K bill data.
Unauthorized Network Access Sale for a Saudi Arabian Automotive Company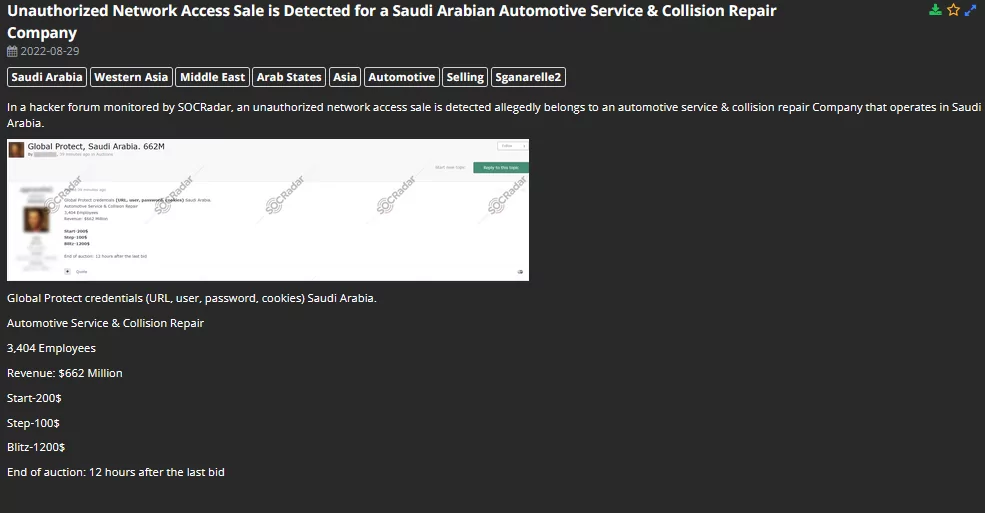 On 29 August 2022, a hacker forum monitored by SOCRadar Analysts started auctioning an access sale for a Saudi Arabian automotive company. The vendor explains the company has 3404 employees and $662 million in revenues.
RDWeb Access Sale for a French Company Detected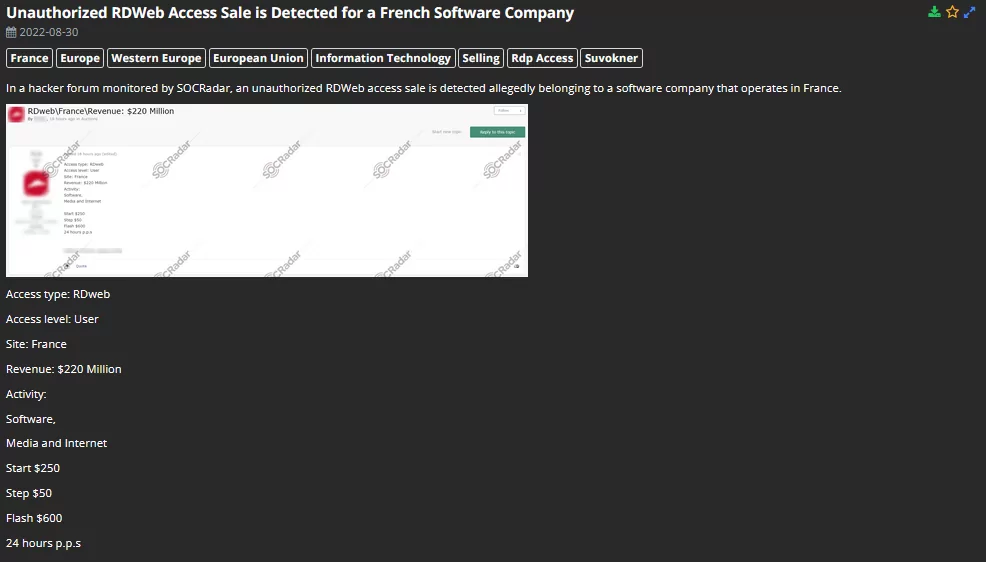 SOCRadar detected an unauthorized RDWeb access sale of a French software company that operates in the media industry on the hacker forum on 5 September 2022. The victim is believed to have $220 million in revenue. However, vendor access to the network does not offer admin privileges.
---
Powered by DarkMirror™
Gaining visibility into deep and dark web threats can be extremely useful from an actionable threat intelligence and digital risk protection perspective. However, monitoring all sources is simply not feasible, which can be time-consuming and challenging. One click-by-mistake can result in malware bot infection. To tackle these challenges, SOCRadar's DarkMirror™ screen empowers your SOC team to follow up with the latest posts of threat actors and groups filtered by the targeted country or industry.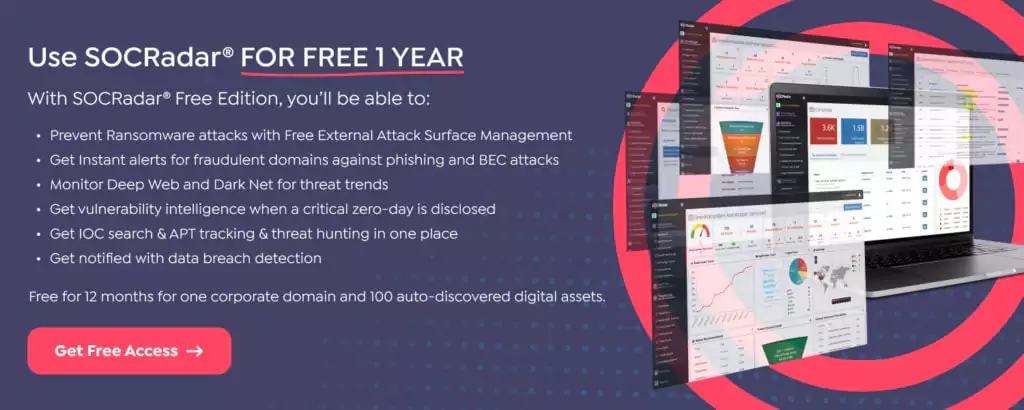 ---