Powered by DarkMirror™
Threat actors continue to target popular social networking platforms. Twitter was awash with two significant data breaches in two weeks. By the end of 2022, the attackers claimed to have obtained 400M user data. There was another incident last week; this time, threat actors shared data allegedly belonging to 200M Twitter users on dark web forums.
Here are the other notable dark web headlines from last week.
Find out if your data has been exposed on the deep web.
Receive a Free Dark Web Report for Your Organization
Database of Twitter is Leaked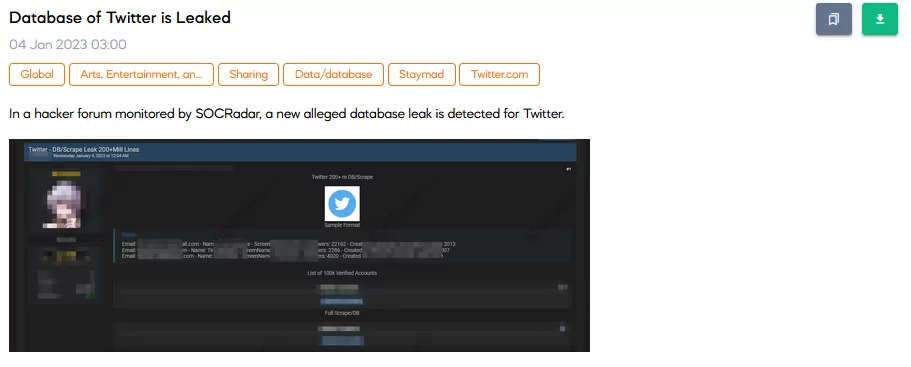 On 4 January, SOCRadar detected a new post on a hacker forum that claimed to leak a database that allegedly belongs to Twitter. The database includes 200 million lines of information that consist of usernames, e-mails, follower numbers, and account start dates.
Unauthorized Admin Access Sale for an American Shop
On 3 January, the SOCRadar dark web team found a post that sells unauthorized admin access to an American store. The threat actor explains the number of purchases from November 2022, which shows that the respective shop has 1600+ credit card info monthly. They auction the access with the values of 2000, 100, and 4500.
Credit Credentials are for Sale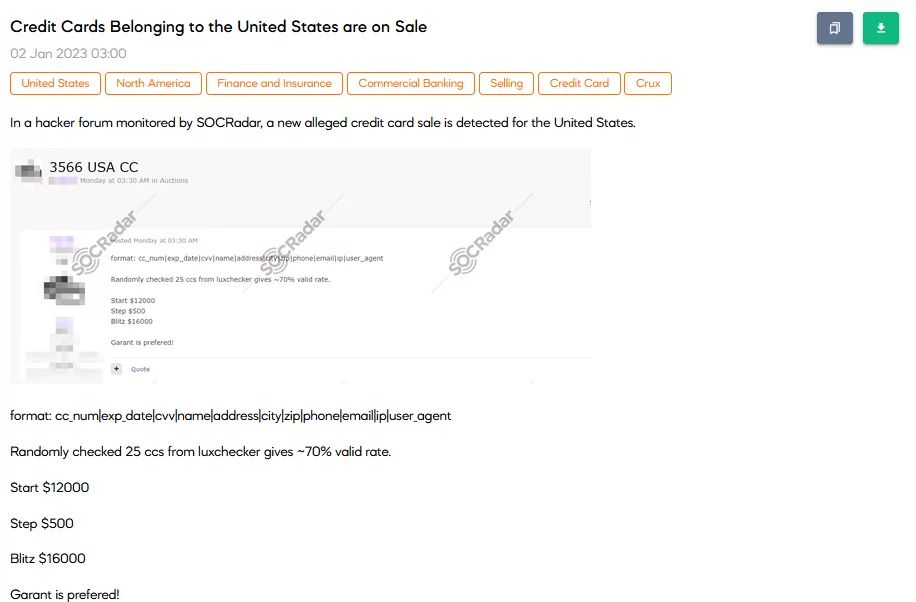 On 2 January, SOCRadar dark Web researchers detected a post that auctions credit card information of US citizens. According to the post, 3566 credit cards are on sale for a price of $12,000. Considering the average price of credit cards, this price is much higher than the market average. However, the threat actor claims that the data has a 70% validity rate which is also above the market average.
Sensitive Data of the Russian Government are Leaked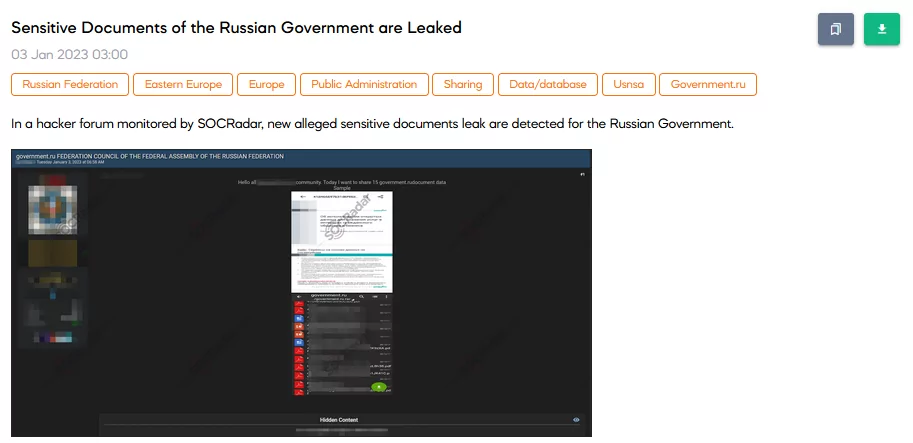 SOCRadar dark web researchers have discovered a post that leaked Russian governmental documents on a hacker forum on 3 January. In the post, the hacker explains that they gathered 15 documents from web assets with gov[.]ru extension.
Database of Crypto Leads for Sale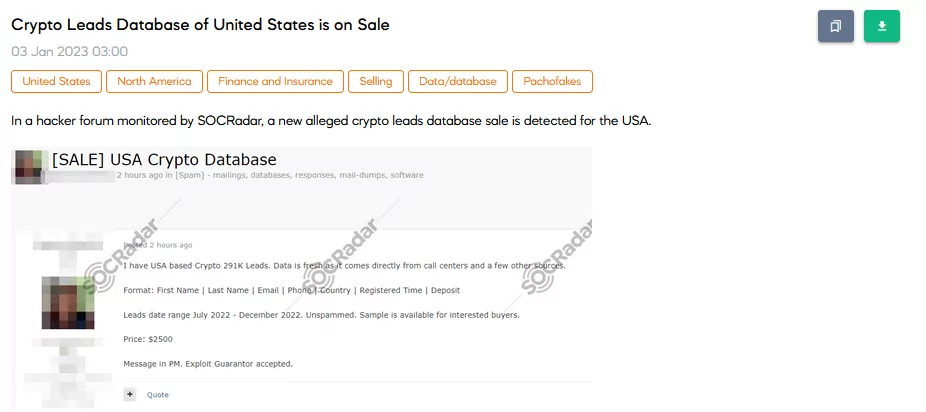 SOCRadar dark web researchers have detected a post that sells 291K+ crypto leads which originated in the US. The database, which is also highlighted as "fresh," contains users' personally identifiable information (PII) along with deposit information. The price for the database is $2500.
---
Powered by DarkMirror™
Gaining visibility into deep and dark web threats can be extremely useful from an actionable threat intelligence and digital risk protection perspective. However, monitoring all sources is simply not feasible, which can be time-consuming and challenging. One click-by-mistake can result in malware bot infection. To tackle these challenges, SOCRadar's DarkMirror™ screen empowers your SOC team to follow up with the latest posts of threat actors and groups filtered by the targeted country or industry.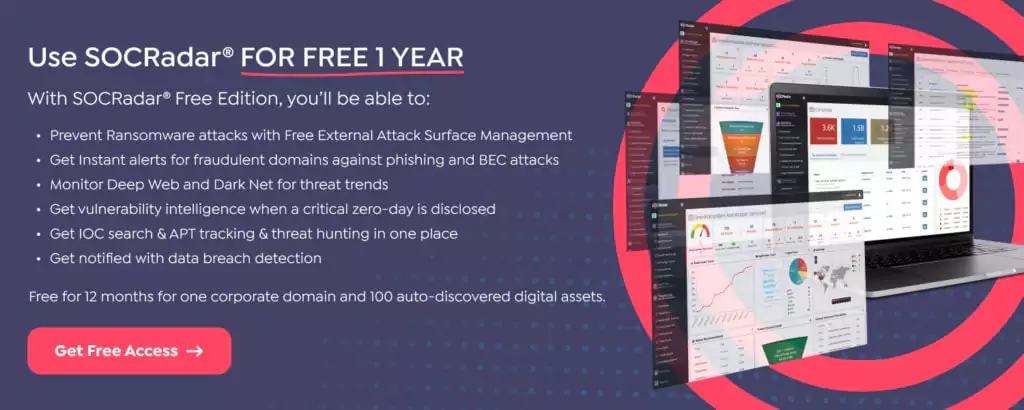 ---