SOCRadar is now a Customer First Technology Provider in the Security Threat Intelligence Products and Services market with the prestigious "101-star with 4.9" rating.
As a company offering services in a highly competitive market, we are proud to receive a distinguished badge from Gartner that sets us apart from our counterparts. Our distinction as a recipient of the Customer First Program badge is a testament to our commitment and fostering trust with our valued customers.
Sign of Trust and Credibility
Customer feedback is crucial for developing products and providing ongoing support in the industry. According to Gartner, receiving the Customer First badge means putting customers first and adhering to principles of transparency.
The Customer First badge on a provider's profile signifies their commitment to prioritizing customers and valuing their opinions, both positive and negative, and distinguishes them as providers who use customer feedback as insights to further enhance their services.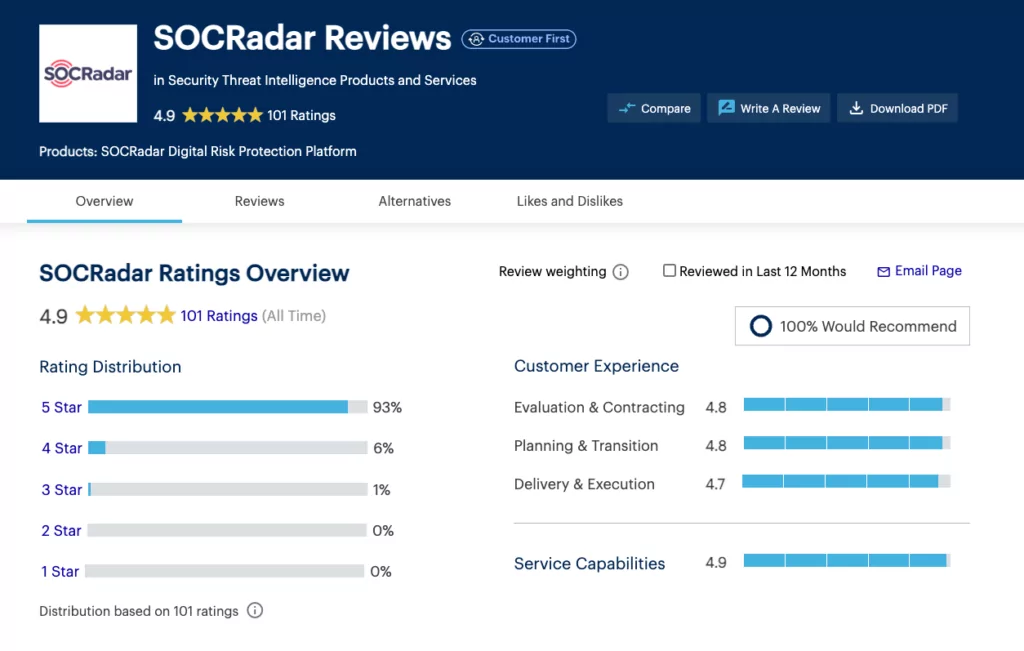 SOCRadar's Transformational Impact: From Super Mario to Fire Mario
At SOCRadar, we take pride in our exceptional customer support. We have worked on numerous scenarios with our customers, providing them with one-on-one assistance whenever needed.
We offer extensive training and education to our customers. These training sessions were not just promotional but focused on providing our customers with the necessary knowledge.
Our customers expressed their opinions with the analogy of a fictional character as SOCRadar transforms their threat intelligence capabilities "from Super Mario to Fire Mario."

Customer feedback has a remarkable effect on the evolution of our Extended Threat Intelligence (XTI) platform. Our team carefully evaluates customer feedback when developing the platform's monthly updates. SOCRadar's bug reporting mechanism also allows our customers to report any problems they encounter while using the platform.

And the "101-star with 4.9" rating highlights our unwavering dedication to delivering outstanding results for our customers, and it reflects the hard work and expertise of our talented team. We are proud to be recognized as a leader in our industry and to have achieved such a remarkable milestone.

Several teams in an organization could benefit from the SOCRadar XTI platform in several ways, including threat hunting, fraud detection, vulnerability intelligence, broadening visibility to digital assets, third-party intelligence, etc.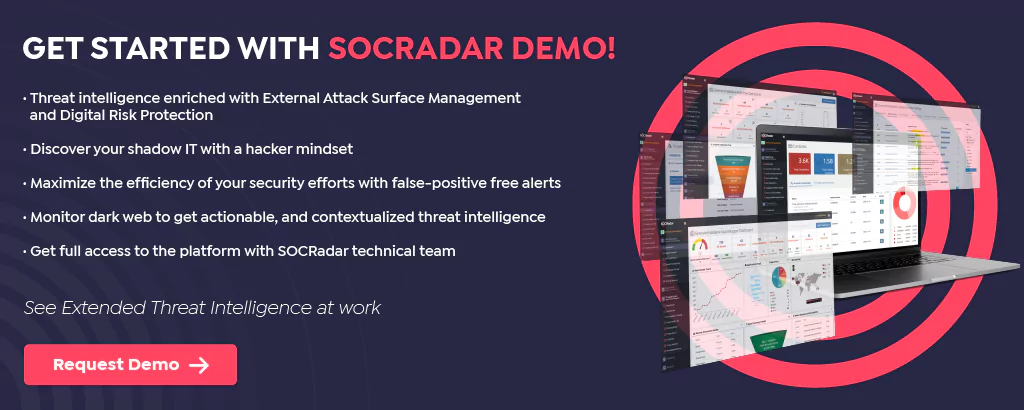 Gartner and Peer Insights™ are trademarks of Gartner, Inc. and/or its affiliates. All rights reserved.
Gartner Peer Insights content consists of the opinions of individual end users based on their own experiences, and should not be construed as statements of fact, nor do they represent the views of Gartner or its affiliates. Gartner does not endorse any vendor, product or service depicted in this content nor makes any warranties, expressed or implied, with respect to this content, about its accuracy or completeness, including any warranties of merchantability or fitness for a particular purpose.