Financial services companies in the world witnessed a sharp rise in data breaches which shows how the sector is under attack from threat actors. For example, in the UK, companies reported 145 breaches to FCA (Financial Conduct Authority) last year, up from 25 in 2017, with investment banks reporting 34 incidents, up from only 3 the previous year. Retail banks witnessed the sharpest rise from 1 to 25. Of course, this sharp rise can be partly explained by the introduction of the General Data Protection Regulation in May 2018 which requires firms to identify and report any cyber attacks within 72 hours otherwise face costly fines. But this explanation may be inadequate considering the increasing variety of threat actors and the amount of cyberattacks associated with them.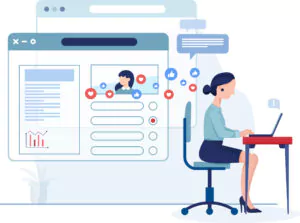 Responding to Risks of Finance Sector
Financial firms are sometimes direct targets for APT-level attacks possibly for higher financial gain or level of data sensitivity but are also targeted by cybercriminals who would exploit any companies without any specific criteria. The firms try to do their best to improve their cyber posture and protect themselves continuously. However, from the boards' point of view, the attack landscape and associated attack surface are harder to handle compared with the traditional financial challenges based on the balance between liquidity and capital. Digital risk is much more dynamic and unexpected with thousands of internet-facing assets some of which can easily be missed to manage and protect.
SOCRadar Can Help
Obviously, a complete and accurate internet-facing asset discovery is a good first step to gain attack-surface visibility. SOCRadar maps your public-facing digital footprint and itemizes the asset type, amount, and severity of weaknesses available to your adversaries. We uncover all your digital assets, empowering your security team to understand the attack surface, and visualizing your digital footprint from the perspective of a global adversary.
This ends up with a significantly reduced attack surface which will enable you to focus on the mission of delivering the best possible financial products and services to your customers.
Cyber Risk
Digital Risk Protection
Finance Sector