Cybersquatting (also known as domain squatting or typosquatting) is a specific type of cybercrime covered. In the US, the Anti-CybersQuatting Consumer Protection Act (ACpa) defines cybersquatting as the opportunistic practice of registering, trading or using a domain name similar to a trademark to which someone else belongs; to profit from that domain name.
Cybersquatting means malicious intent or the improper registration or use of a distinctive trademark or other internet domain name. The intention of such activity is concretized by the realization that it is carried out to benefit from the goodwill associated with that trademark or others.
It refers to the practice of registering domain names that match or resemble the names of companies, individuals, products, or other trademarked identities with the malicious intent of exploiting and profiting from the value and goodwill of the terms.
In plain language, cybersquatting is the act of registering, using or attempting to sell domain names to generate revenue for an incumbent company or company by registering a trademark. Reverse cybersquatting involves intimidation and pressure to transfer legitimate ownership of domain names from the person or organization that owns the registered trademark that reflects the domain name.
Government lawsuit against a trademark owner who believes that someone has violated his trademark rights by cybersquatting using the Uniform Domain Name Dispute Resolution Policy (UDRP) in federal court. Disputes allegedly arising from the improper registration of domain names, for example, cybersquatting, can be resolved through accelerated administrative procedures, which the trademark holder can initiate by lodging a complaint with a recognized provider of dispute resolution services.
In some cases, conflicts between trademarks and domain names may refer to some issues. Examples of these conflicts can be listed as follows: Use of goodwill by the trademark infringement, domain names redirected by potential customers by the owner of a trademark to websites not associated with the trademark, the use of meta-tags that result in the dilution of trademarks, or unauthorized registration of trademark domain names to extort money to prevent the owner from using the trademark.
The registration, sale, or use of a domain name to profit from the goodness of another brand is called cybersquatting under a federal law in the United States called the Anti-Cybersquatting Consumer Protection Act (ACPA). No legal process prevents cybercriminals from chatting up domain names or using them maliciously to profit from someone losing their name or trademark. A cybersquatting registrant may acquire and use domain names with malicious intention to benefit from the goodwill of the actual trademark owner.
Disputes over domain names related to cybersquatting and similar practices can be resolved in a timely and cost-effective manner through the UDRP procedure, which is a preventive measure to avoid the fees for trademark owners to initiate such proceedings. These two essential cases were instrumental in developing the Cybersquatting Act (ACPA), which made trademark owners aware of the vulnerability of domain names and wary of modern cyber-blackmailers and cybersquatters.
The domain names are of great importance when a user of a domain name is a legally protected trademark; two or more users of the same or similar trademark can have an honest simultaneous use for different classes of goods or services; such use does not constitute an infringement, but may cause confusion and dilution.
If the domain directs you to a functioning website that contains advertising for products or services related to your brand, you are in a case of cybersquatting. If the website address looks functional and is related to the topic of the domain name you want to register, you may encounter a game where someone offers to buy the domain for you, which is an argument for trademark infringement.
If a trademark owner wins a cybersquatting lawsuit and refunds damages to deprive the defendant of registration of a domain name containing a language identical or similar to the trademark owner, transfer the domain name to the registered trademark owner.
If a person or company is so famous that it registers its trademark and buys the domain in question to sell it back to itself at a premium in the future, the domain may fall under cybersquatting. A cybersquatting case is possible if the domain or the functioning website contains advertisements referring to a trademark.
With 909 million hostnames and more than 323 million domain names tracked, one of the world's largest passive domain name DNS databases is the perfect ally for business owners and legal teams who need to find typosquatters in the form of cybersquatting and piracy-based websites. We recommend that companies block and monitor traffic to domains that fall into this category, while consumers should ensure that they enter the domain name and check twice if the domain owner is someone they can trust to enter the site.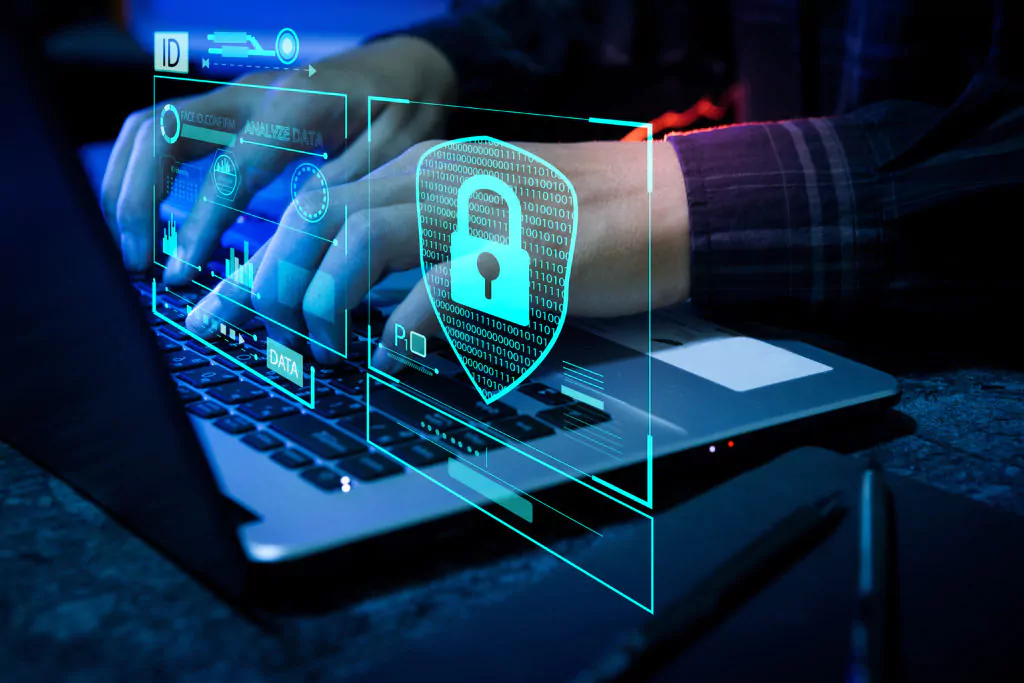 Types of Cybersquatting
Typosquatting: Typosquatters use such fake websites to compel legitimate website owners to buy the cybersquatting domain names, generate more web traffic, and spread malware. Such as Twiitter.com, Twittr.com.
Identity theft.
Name jacking: The registration of a domain name associated with an individual's name, usually a celebrity or a well-known public figure, is called name jacking.
Reverse-cybersquatting: Reverse-cybersquatting is an attempt to secure a domain name that is legitimately owned by someone else.
How to Prevent Cybersquatting
Know your legal options
Register your business's trademark as soon as possible
Buy your domain with other prominent TLDs
Use cyber threat intelligence tactical operational strategic platform
References
[1]Cybersquatting Definition
[2]Business Law
[3]Domain Name Disputes and Cybersquatting
[4]Cybersquatting copyright infringement
[5]Trends and Strategies
[6]How To Prevent Cybersquatting

Discover SOCRadar® Free Edition
With SOCRadar® Free Edition, you'll be able to:
Discover your unknown hacker-exposed assets
Check if your IP addresses tagged as malicious
Monitor your domain name on hacked websites and phishing databases
Get notified when a critical zero-day vulnerability is disclosed
Free for 12 months for 1 corporate domain and 100 auto-discovered digital assets. Try for free