Adafruit, which produces open-source hardware components, announced that a former employee had a data leak on their GitHub repository. The fact that there is information about user accounts among the data brings to mind the possibility of unauthorized access.
What Happened?
Adafruit announced in a blog post that in 2019 or earlier, it discovered a public GitHub repository that could gain unauthorized access to information about specific user accounts. According to the statement, the repository contains an audit dataset and includes names, email addresses, billing addresses, order information. Adafruit officials underline that there is no information such as password or credit card in the leak.
Possible Impacts of GitHub Data Leak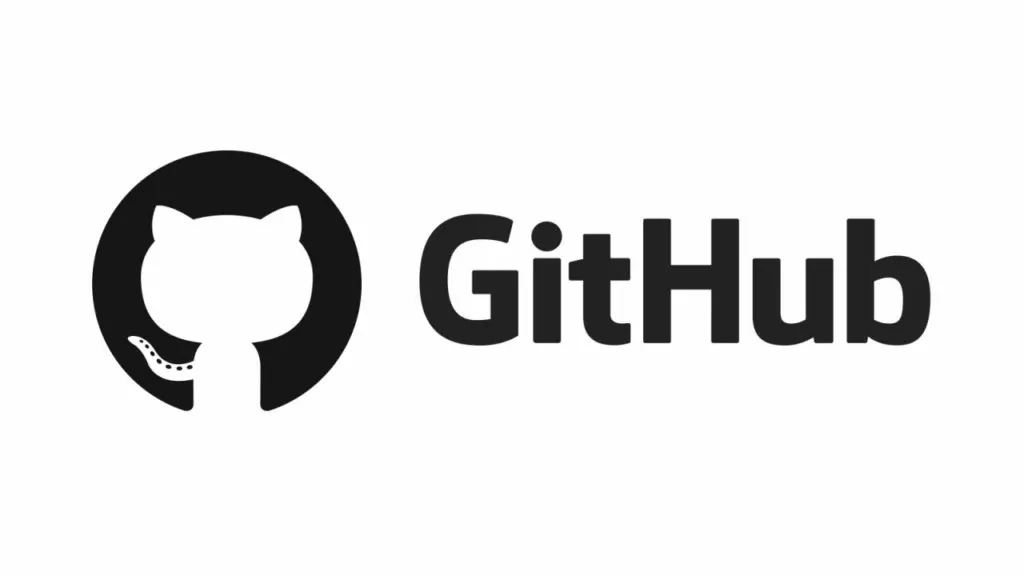 Although it does not directly contain financial information, the leaked data can be used by threat actors in fraud or phishing attacks.
The company claimed that no action was taken for users due to non-disclosure of financial information. The company is also wary of attackers who identify themselves as Adafruit employees. Also, customer services will not contact anyone for a password reset or anything like that.
Finding customer information in a GitHub repository belonging to a former employee was met with great concern. How threat actors misuse, such information is well known. An example of the possible consequences of this risky decision occurred last year. There was a GitHub repository leak with nearly 17,000 customer records belonging to Mercari.
How Can SOCRadar Help with Monitoring GitHub Repositories?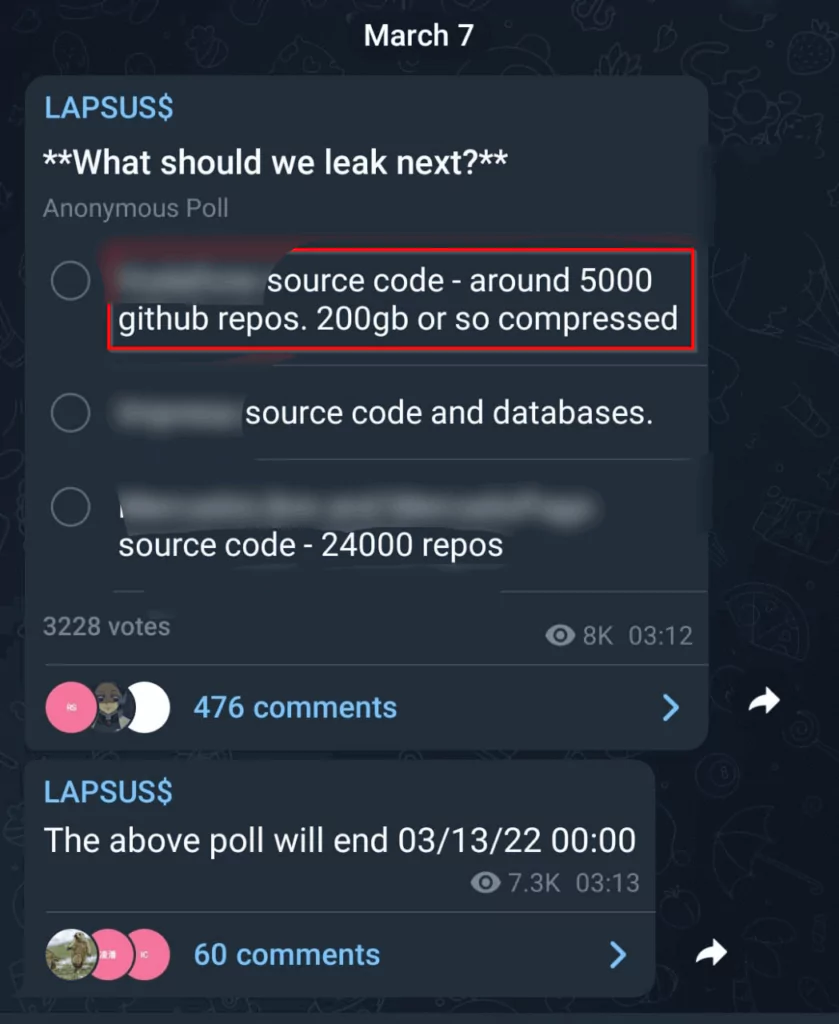 Sensitive data contained in GitHub files can directly make organizations target. To eliminate or minimize the wearing out/destructive effect of the losses that may occur, SOCRadar detects files on GitHub that contain sensitive content related to its customers. While detecting sensitive content directly with its default settings, it also detects private content by enabling keyword identification.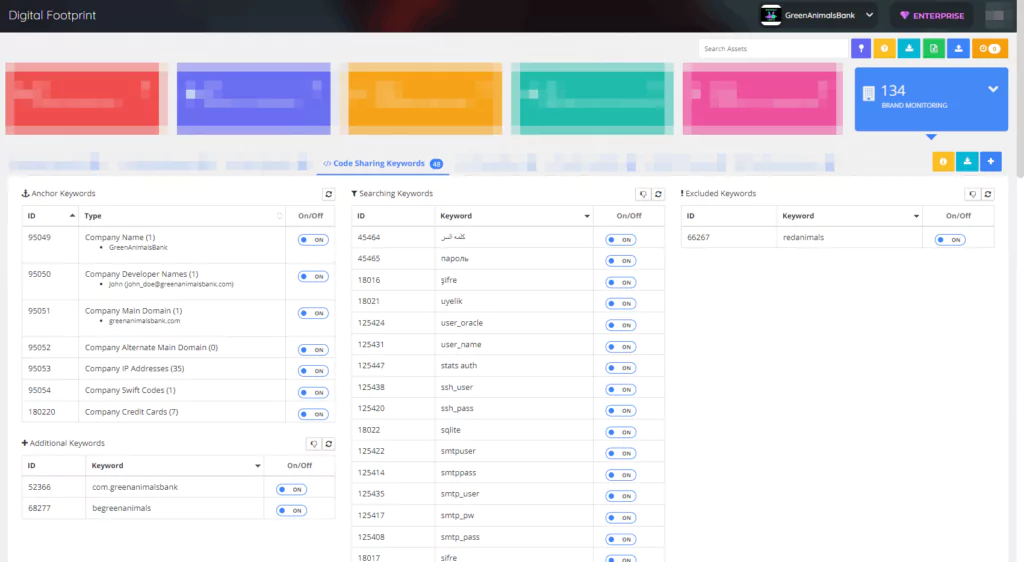 SOCRadar's functions are not limited to detecting files on GitHub that contain sensitive data about their customers. In addition, if defined, it also searches directly within specific repositories. Different search methods, especially when organizations define their repositories, offer a more comprehensive range of examination.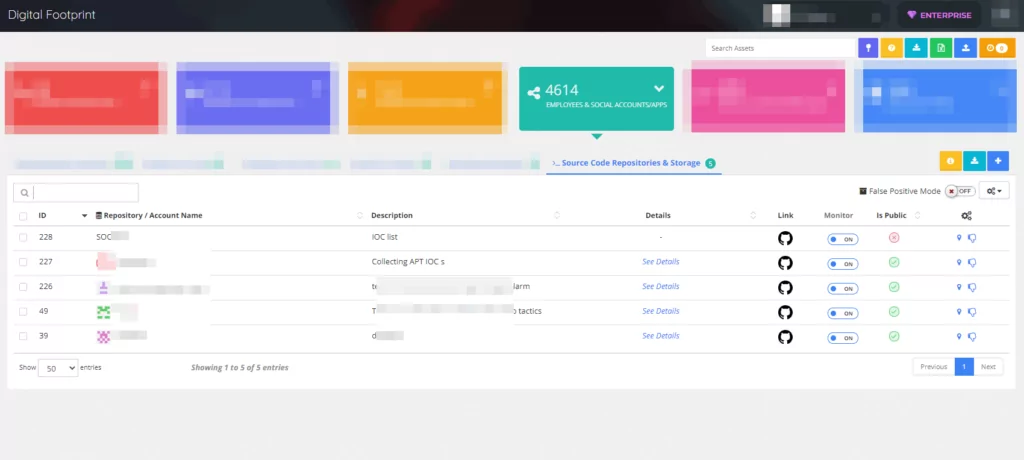 Another function that organizations need is the detection of private repositories that have become publicly available by an error. SOCRadar will also notify you if your private repositories haves somehow become public and help you change the situation immediately.
Discover SOCRadar® Free Edition
With SOCRadar® Free Edition, you'll be able to:
Discover your unknown hacker-exposed assets
Check if your IP addresses tagged as malicious
Monitor your domain name on hacked websites and phishing databases
Get notified when a critical zero-day vulnerability is disclosed
Free for 12 months for 1 corporate domain and 100 auto-discovered digital assets. Get free access