Cyber security awareness is the sine qua non of working life for both individual and corporate users. Everyone must follow certain practices from head to toe to protect private life and privacy, company information, and confidential information concerning national security.
Training and government-supported programs are carried out to increase cyber security awareness. But special days are also celebrated to engage more people. This article has listed the known cyber security awareness days worldwide.
Data Privacy Week (January 24 – 28)
The National Cybersecurity Alliance organizes Data Privacy Week. Aiming to make technology more secure, the alliance has many activities this week. They spread their messages on privacy and data security from events, social media campaigns, and mass media.
The Privacy Day Champion award given this week is also exciting. Employees and individuals compete to be "the most aware of cybersecurity."
SOCRadar monitors the surface, deep and dark web in-depth, detecting employees' exposed personally identifiable information (PII).
Safe Internet Day (February 8)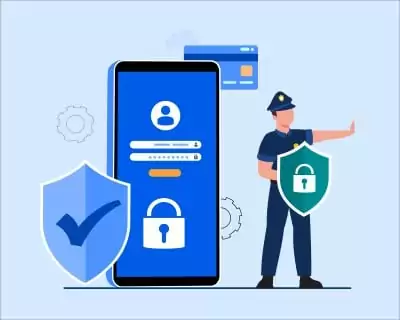 The primary purpose of this day is to make the internet safer for children. Safe Internet Day, which also includes educational programs to learn basic practices about online security, aims to make children more careful about setting passwords and sharing information.
There's a reason Safe Internet Day focuses on password security. Social engineering-based attacks like phishing are all made possible by weak passwords. That's why it's so essential for kids to have password security awareness early.
National Clean Out Your Computer Day (February 14)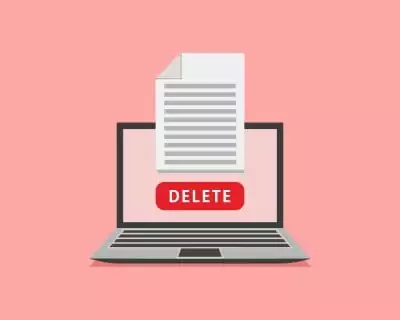 This day, which has been celebrated since 2000, brings forward suggestions to make computers and mobile devices more efficient, such as deleting unnecessary and duplicated files on computers and organizing random files.
Another important topic of National Clean Out Your Computer Day in terms of cyber security awareness is to make regular backups. It aims to make regular backup more common nationally, which is the best way to protect sensitive data from cyber threats.
World Backup Day (March 31)
Of course, it is necessary to have a separate day for regular data backup. As the name suggests, this day highlights the importance of data backup to secure essential data. The importance of backing up data for both companies and individual users has been discussed for a long time, especially when remote working practices have become irreversibly widespread.
Considering the increase in attacks such as ransomware, malware, phishing, and data exfiltration in the last two years, the issue's importance will be better understood.
Identity Management Day (April 12)
Although Identity Management Day has been celebrated for a few years now, it occupies an ample space for cyber security awareness. A large part of data breaches is caused by leaks that occur due to improper corporate identity management. Cybersecurity leaders, IT professionals, and C-level administrators are encouraged to implement identity-centric security procedures.
The day, organized by The National Security Alliance, also aims to raise awareness of identity security for customers who benefit from e-commerce and cloud systems services.
SOCRadar's combolists lets you stay informed in real-time of credentials that threat actors are selling on the dark web.
World Password Day (May 5)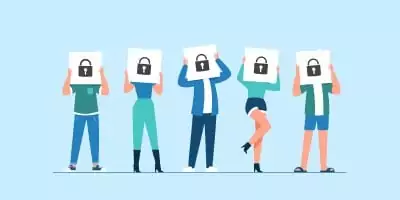 World Password Day urges everyone who uses computer technologies to rethink their choice of passwords. In a landscape where nearly 90% of users use the same password on multiple platforms, password management applications are not widespread, and data breaches are increasing day by day. It brings up what actions can be taken.
National Cybersecurity Awareness Month (October)
October has been designated as National Cybersecurity Awareness Month in partnership with the US Cybersecurity and Infrastructure Security Agency (CISA) and the National Cyber Security Alliance (NCSA). Throughout the month, events on cyber security, ranging from companies to public institutions, from individuals to NGOs, occur.
National Internet Day (October 29)
National Internet Day aims to honor the evolution of internet technology since its creation. On the other hand, it draws attention to the role of the internet in shaping the future and the possibility of a safer experience.
International Fraud Awareness Week (November 13 – 19)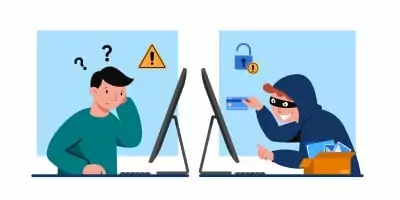 The widespread use of the internet has caused fraud to primarily shift to digital. By using methods such as phishing, threat actors can cause significant financial losses to individuals and organizations. International Fraud Awareness Week discusses what precautions can be taken against fraudulent practices that start with identity theft and can go up to ransomware attacks.
Computer Security Day (November 30)
International Computer Security Day is celebrated every year with wide-ranging events to remind us that the more careful we are about the potential threats of the online world, the better. It reminds us that it is impossible to prioritize security over the other in an age where the physical world and the virtual world are closely intertwined.
Organized to make the digital media experience of individuals more secure, this day also has a mission to give internet users certain habits. Many topics such as protection against malware, explaining the practices of using antivirus and firewall, and considering potential threats in open internet networks are among the subjects of Computer Security Day.
---