There are many hacker forums in the dark web world. Apart from the forums that first come to mind for illegal drug sales, human trafficking, and pornographic content, in this article, I will mainly talk about the 5 most popular dark web forums where information exchanges are made that pave the way for cyber attacks.
Breached
Breached.co was founded on March 16, 2022, after RaidForums, known as one of the most popular hacker forums since its establishment in 2015, was destroyed by the European Union Police Service when one of the active members of RaidForums wanted to create a dark web forum as a continuation.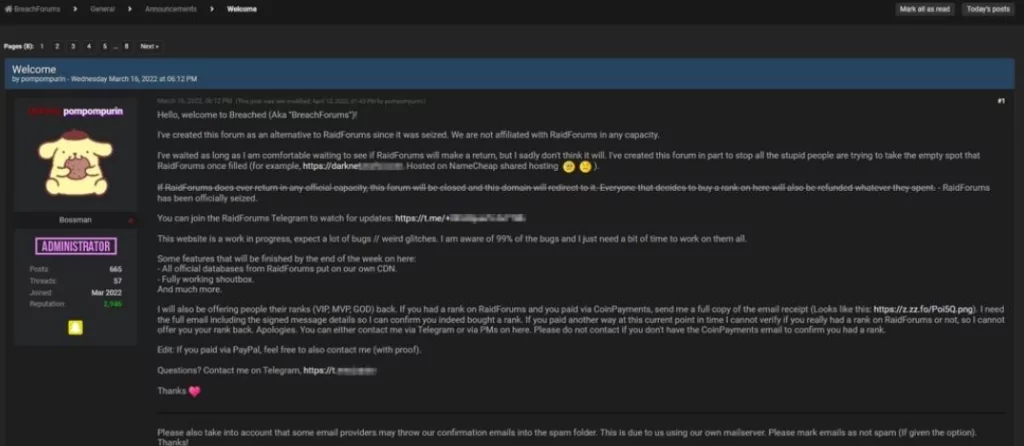 With the same theme and colors as Breached, it is a continuation of RaidForums, the most popular dark web forum of recent years, rather than an alternative. Breached was established to maintain a tradition and has been among the forums actively used by hackers.
Breached admin announced that RaidForums will close this forum if it becomes accessible again. Being a member of the Breached forum is free, just like RaidForums. However, there are paid Premium memberships to take advantage of the privileges. In addition, the credit system in the forum is at least as active as before.

As dark web forums continuously grow and populate every second and every corner of the internet, SOCRadar is on a mission to watch for your leaked data. With SOCRadar Free Edition, you can be aware of your data and learn if it's exposed to one of the dark web forums in seconds.
Exploit.in
Exploit.in is one of the dark web forums established to prepare the ground for cyber attacks. One of the most prominent features of this Russian forum, which we can consider the most critical in terms of cyberattacks, is the auction sales in its market.
It also sells VPN and initial access, a marketplace, making Exploits.in the favorite dark web forum for ransomware hackers. A certain fee is charged for users who want to join the Exploit.in.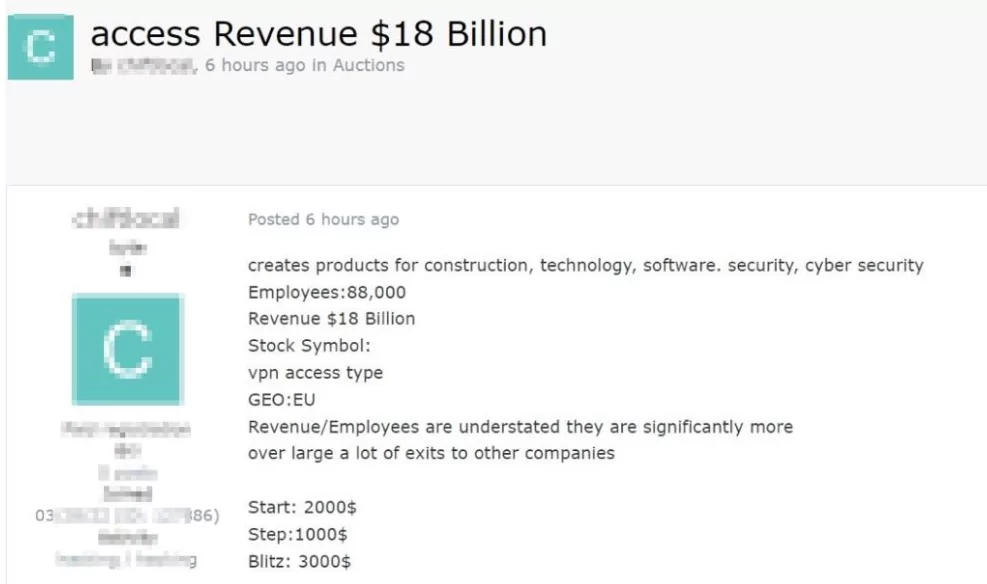 XSS
Just like Exploit.in, the XSS forum, one of the Russian forums, is considered one of the most important forums in cyberattacks. Users can become a member of XSS for free, but there is also a premium membership system for users who wish to benefit from other privileges.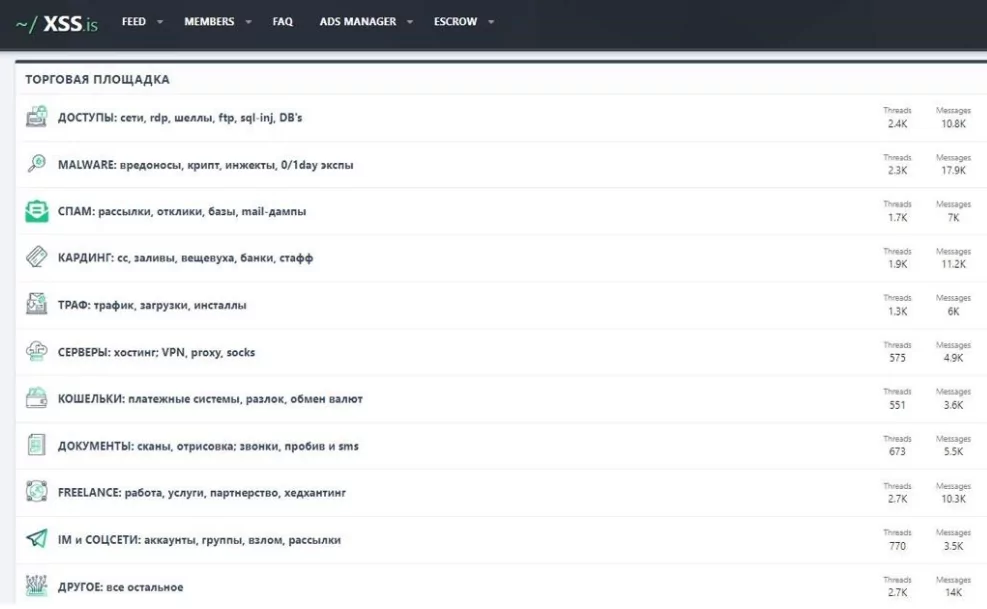 XSS can be accessed on both the dark web and the surface web. Apart from the forum's market, where data and user information are sold, users can share and follow the latest developments as news articles or articles in this forum.
RAMP
RAMP (Russian Anonymous Marketplace) is a dark web forum that users can access only with a dark web extension. This forum has a different membership system, where Chinese and Russians are more concentrated than in other forums. It is not possible to become a member of this forum directly.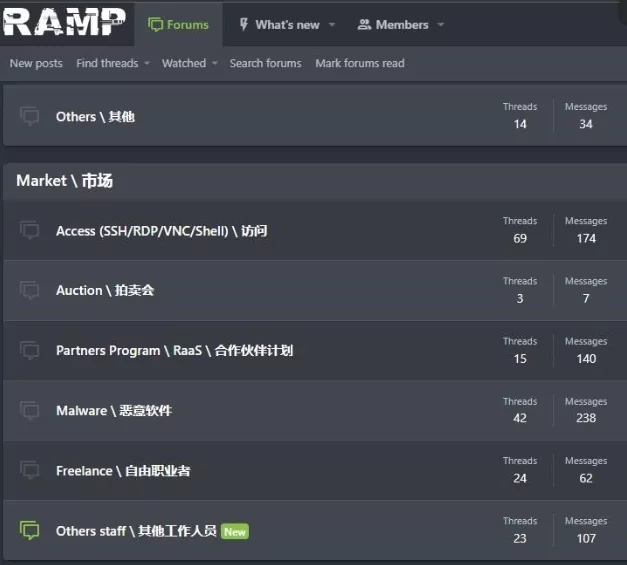 To become a member of this forum, users must have an active membership in other dark web forums (reputation system) or pay a fee. The forum, which was closed in 2017, was reopened in July 2021 and continues to be used actively. The main reason for the increased number of members of the forum recently is the ban on ransomware groups after Putin and Biden'smeetings. As a result of this ban, many actors have switched to the RAMP forum.
Altenen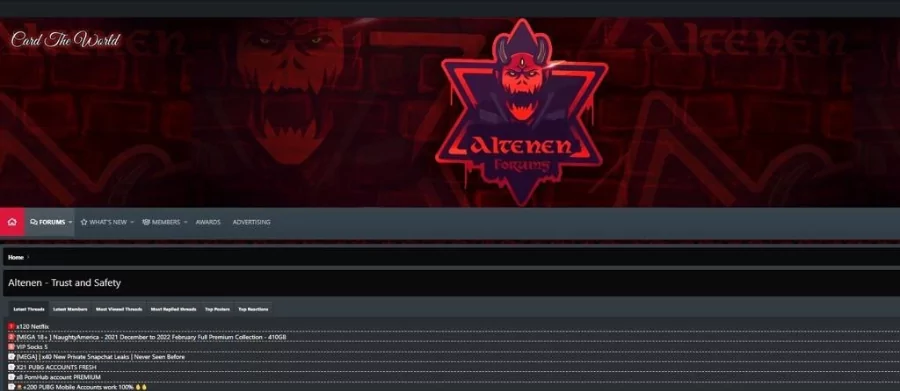 Altenen forum is a carding forum launched in 2008, gained popularity with credit card fraud, and took its place among the top 5 dark web forums. Users can access this forum with both surface and dark web extensions. In May 2018, its founder was caught, and the first established forum was closed, but its successor, Altenen.nz, continues to be actively used.