With the current COVID-19 pandemic, remote working has become an inevitable option for many organizations. While enterprises have their own well-prepared IT teams, the pandemic has caught small organizations off guard in the security aspect. Different Cyber Security solutions have offered their help to small and medium organizations during this difficult time. In this blog, we picked 20 solutions that might be of help to you.


1. Qualys – Remote Endpoint Protection
Qualys is a provider of cloud-based security and compliance solutions. It offers a 60-days free cloud-based remote endpoint protection solution. This is another solution to protect employees working from home, but this one is utilized by IT and security teams. These teams get real-time visibility of the employees' remote computers, their vulnerabilities, and deploy patches from the cloud with minimum external VPN bandwidth.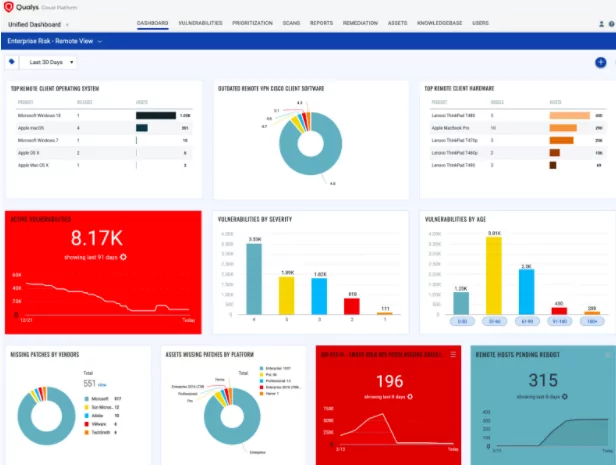 2. BullGuard Small Office Security License
"BullGuard extended its one-month free trial for Small Office Security license to three months. This offer for endpoint protection is available to small businesses and for up to 50 devices per organization. It supports Windows, Mac, and Android devices. Furthermore, no payment information is asked to be submitted. For more information, visit here.
3. Foresite Emergency Cybersecurity Services
Foresite is a managed security and cybersecurity services provider. They are offering a pack of services for 30-days free usage. This is available for small to medium enterprises. Services that Foresite is offering through their ProVision Managed Security Services Platform include: free external vulnerability scan, phishing awareness campaign (for up to 250 users), firewall monitoring and management, O365 cybersecurity monitoring, vulnerability patch management assessment, and of course free cybersecurity advice. To get access to the platform visit here.


4. Armorblox Email Protection
One of the email security companies which gives free access to its platform during the COVID-19 outbreak is Armorblox. It provides customers with cloud-delivered email security. Its main objective is to protect organizations against business email compromise, account takeover, detect data loss, and remediate abuse mailbox. Armorblox gives 90-days free access to its platform. This will be available to all small businesses with between 100 and 2000 employees until April 30.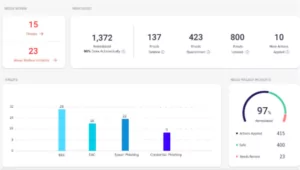 5. GreatHorn Email Protection
GreatHorn is another email security provider offering free access to one of their services to help with a key issue during the pandemic. They offer 60-days free of charge access to their GreatHorn Email Security product which analyzes data to detect email risk. For more information, visit here.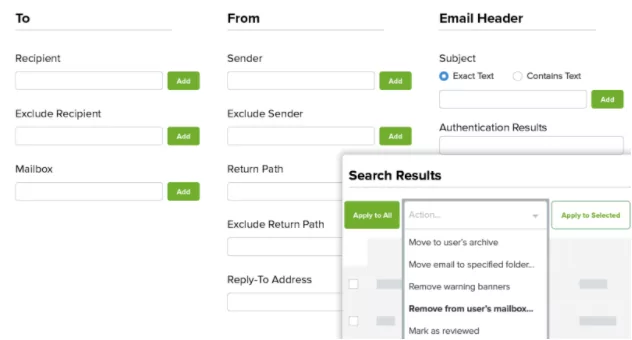 6. Bugcrowd -Vulnerability Disclosure Program and Attack Surface Analysis
Bugcrowd has presented the Emergency Response Package for cybersecurity teams, which is mostly useful for care provider organizations. Bugcrowd gives 90-days free access to two of its products: Vulnerability Disclosure Program and Attack Surface Analysis.


7. Sucuri WAF for Medical service providers
Medical service providers' security is, with no doubt, the most crucial one during the COVID-19 pandemic. Cybercriminals are known to target their websites for ransomware attacks. To take this opportunity off their hands, Sucuri is offering a full year of free access to Web Application Firewall (WAF) service to medical service providers. It tries to block website slowdowns and manages to keep the website online in case of attacks. For organizations that operate 10+ websites, Sucuri offers a special discount instead of free access. To get free access to the service, start with submitting the form here.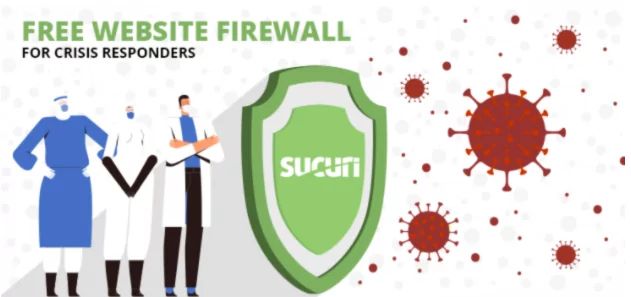 8. ERMProtect – Security Awareness Training
A key issue during this pandemic time, when most organizations have completely switched to working remotely, is employee awareness of hacker attacks which can cause major trouble. ERMProtect is offering free Security Awareness Training for 3 months. It unlocked two animated training modules from its module-rich training library. One of the modules is about Phishing, the other is about working safely from home. For more information, visit here.


9. NETSCOUT – Real-Time Visibility and Analysis Of DDoS Attacks
Netscout is a provider of service assurance, security, and business analytics. Its threat intelligence portal, Cyber Threat Horizon is offered for free to help SOC and NOC teams have better visibility into distributed denial of service (DDoS) attacks. The portal displays data related to DDoS attack source and target country, attack size, duration, type, and industry sector.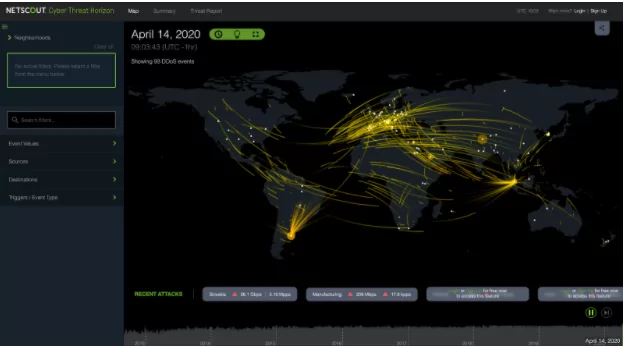 10. Coveware and Emsisoft – Ransomware Help for Coronavirus Healthcare Providers
Coveware (a ransomware recovery company) and Emnisoft (an antivirus solution company) have teamed up to offer completely free of charge help to critical care hospitals and any other health providers impacted by ransomware. This offer is planned to be available for the duration of the covid19 pandemic. The offer includes technical analysis of the ransomware, ransomware decryption, and negotiation service that can reduce the ransom. For more information, visit here or here.


11. Cyber Risk Aware – Free Phishing Tests
Cyber Risk Aware is offering free Covid19 phishing tests, to teach up to 100 personnel staff of any business not to fall prey to phishing. An infographic containing Do's and Don'ts to avoid phishing attacks, and raise the awareness of remotely working employees, is also available. To request a free trial, visit here.


12. Zix-AppRiver
Zix-AppRiver is offering the Healthy Email Encrypted Messaging Service for free which assures safe message and file sharing to anyone. They also offer the Microsoft 365 Audit Tool which helps users check vulnerabilities. Considering the fact that it is unknown when the pandemic will last, Zix-AppRiver has not put limits on the offer till now.

For more information, visit here.


13. ImmuniWeb – Web Security Kit
ImmuniWeb is offering a Web Security Kit to organizations falling under some criteria. They have extended its free Community Edition and provides a package of their solutions for $500,000 value. They offer free services to identify external attack perimeter of organizations, measure security, and compliance risks, conduct PCI DSS and GDPR audits of business-critical web and mobile apps, find leaked credentials, implement continuous security monitoring and notify emerging threats. For more information, visit here.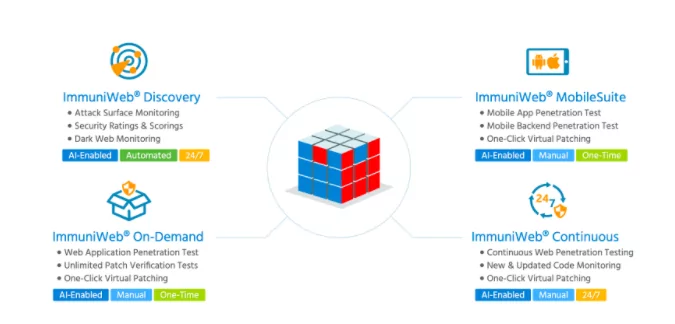 14. Varonis – Incident Response Service
Varonis is offering a free trial software license for the Data Security Platform, and a COVID-19 Cyber Task Force which provides monitoring for VPN, Office 365, DNS, active directory visibility, and the most importantly free help with Incident Response. The time for which this offer will be available is still unspecified. For more information, visit here.


15. Kaspersky – Security for Microsoft Office 365
Kaspersky is offering a 6-months free trial for Security for Microsoft Office 365. This offer is mostly helpful for users of Microsoft Teams since it provides secure file sharing within it. It also helps users put a barrier to phishing emails, which is a key issue nowadays. For more information, visit here.


16. Sophos – XG Firewall
Apart from the free help, Sophos has offered to its customers, it is also offering virtual XG Firewall service for free for 90 days to non-customers. XG Firewall is used to find hidden threats and isolate them and can be deployed using any virtual environment like VMware, Citrix, Microsoft Hyper-V, KVM. To start using it, visit here.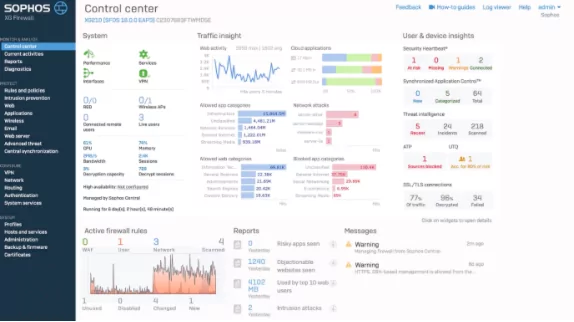 17. Palo Alto Networks – Prisma Access and Next-Generation Firewall and Cortex XSOARCortex
Palo Alto is offering two programs to help current and new customers during the COVID-19 pandemic: Prisma Access and Next-Generation Firewall, and Cortex XSOARCortex. The first provides network security services from the cloud to help organizations adapt to cloud and mobility. The second provides a remote SOC for organizations with one-year free hosting and free of charge. For more information, visit here.


18. Illusive Networks – Remote Attack Risk Assessment
Illusive Networks is supporting organizations with remote workers. They are offering free remote attack risk assessment to find vulnerabilities that cybercriminals try to catch before you and exploit them.


19. Cloudflare – Cloudflare for Teams
During the covid19 pandemic, Cloudflare is offering enterprise features of Cloudflare for Teams for free, until September. This offer is available for organizations of any size, although the ones exposed to bigger risk are mostly small organizations with small IT teams.


20. Netsparker – Vulnerability Scanning
Netsparker is offering its Team licenses for free. It is a cloud-based vulnerability scanner for medium to large organizations and intends to help government entities, medical service and equipment providers, news providers, food delivery and similar organizations keep their websites and web apps secure. For details, visit here.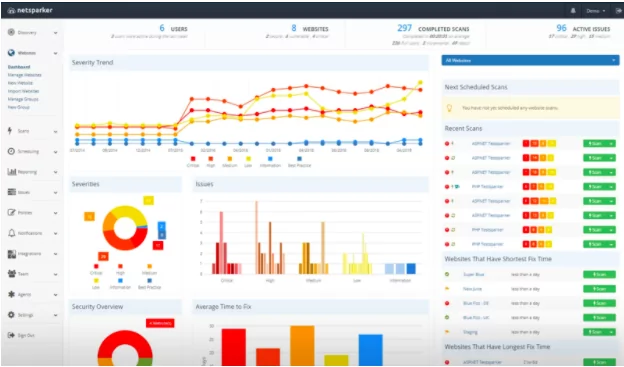 security solution
security tool