The G7 Cybersecurity Summit 2023 is just around the corner and is being held in Hiroshima, Japan, which is a city that was devastated by an atomic bomb attack in 1945, now serves as a symbol of resilience and renewal. Against this backdrop, the summit is expected to focus on the importance of peace and security.
Reflecting back on the G7 2016 summit, chaired again by Japan, it was the most focused summit on cybersecurity. Recognizing the imminent and pervasive cyber threats, global leaders united in confronting these challenges head-on, forging a path toward a fortified and resilient digital realm.
As the G7 once again gathers to shape the future, here is an overview of their cybersecurity efforts.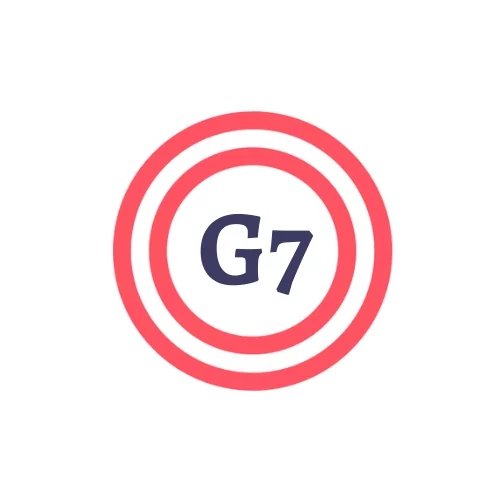 G7 and Cybersecurity Approach
The Group of Seven (G7) is an informal group of seven major industrial democracies: Canada, France, Germany, Italy, Japan, the United Kingdom, and the United States. The heads of state or government of the G7 meet annually to discuss important economic, political, and security issues.
In addition to the summits, the G7 holds regular ministerial meetings for finance, energy, and foreign affairs ministers. The G7 also creates task forces and working groups on specific issues such as global health, international organized crime, and weapons of mass destruction.
The documents produced by the G7 carry significant political weight because they represent the common opinion of states that account for approximately half of all global economic output.
Considering the malicious cyber activities of a growing number of state and non-state actors and the rising threats of cyberattacks, including attacks on cryptocurrencies and energy supply chains, cybersecurity is essential for the G7 nations to protect their critical infrastructure, national security, economic stability, privacy, and build resilience against evolving threats. The G7 is committed to ensuring a secure and trustworthy digital future for its nations and the global community by prioritizing cybersecurity.
The G7 cybersecurity endeavors are focused on the followings:
Raising

awareness

of cyber threats.

Promoting international cooperation on cybersecurity.

Building a more resilient and secure infrastructure.

Developing new technologies to combat cyber threats.
The studies provide a comprehensive overview of the current state of cybersecurity and the challenges that lie ahead. The efforts also offer a valuable resource for policymakers, businesses, and individuals working to protect themselves from cyber-attacks.
Historical Background of G7 Cybersecurity Efforts
Although cybersecurity issues have been on the agenda of G7 previously, such as the Ottawa Declaration, which committed the group to work together to combat cybercrime in 1997, and the G7 Cyber Expert Group was established in the year 2015, the focus on cybersecurity intensified during the presidency of Japan in 2016. The G7 ICT (Information and Communication Technology) Ministers had a meeting in Japan for the first time in 2016, after 1995 (Brussels, Belgium), adopting several documents focusing on cybersecurity.
'Cyber' was a major topic in the 2016 summit declaration, and G7 focused on improving cybersecurity in areas such as finance, transportation, and telecommunication. Commitments included "taking robust and decisive measures in close cooperation against malicious use of cyberspace both by state and non-state actors, including terrorists" and enhancing cybersecurity in the energy sector. That year 'the G7 Principles and Actions on Cybersecurity', which promotes security and stability in cyberspace as well as the digital economy, was adopted as an annex of the G7 Leaders' Declaration, and the G7 also established the Ise-Shima working group on cyber.
The G7 has also discussed cybersecurity at its ministerial meetings, including the meetings of the G7 finance ministers and central bank governors. In 2016, the G7 finance ministers published the G7 Fundamental Elements of Cybersecurity for the Financial Sector, a set of guidelines outlining effective practices for global financial systems and institutions.
The G7 Fundamental Elements of Cybersecurity for the financial sector is a non-binding collection of principles for public and private finance industry organizations and authorities. The principles cover eight topics:
Cybersecurity strategy and framework

Governance

Risk and control assessment

Monitoring

Response

Recovery

Information sharing

Continuous learning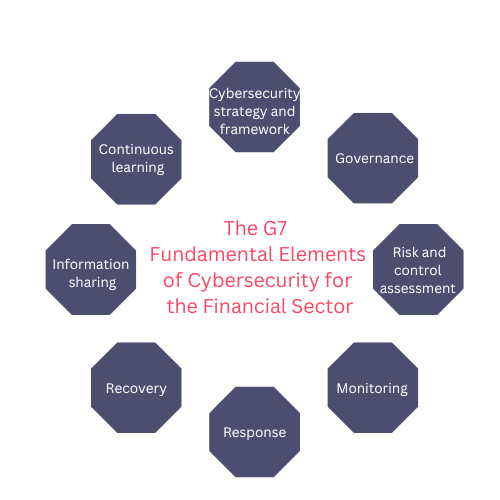 The following year, 2017, the G7 finance ministers published the G7 Fundamental Elements for Effective Assessment of Cybersecurity in the financial sector to guide the performance and assessment of effective cybersecurity practices within private entities, public authorities, and the financial sector.
The cybersecurity initiative of G7 has continued, such as G7 leaders endorsed the G7 Declaration on Responsible States Behaviour in Cyberspace at the 2017 Taormina Summit. The 2019 Biarritz Summit produced a strategy for an Open, Free, and Secure Digital Transformation. Two G7 Cyber Expert Group Fundamental Elements (Third Party Cyber Risk Management and Ransomware Resilience) were published in October 2022. The G7 cybersecurity seminar was held in May 2023.
G7 Working Groups on CyberSecurity
The G7 creates task forces and working groups to further explore a specific issue. Some groups within the G7 framework focus on cybersecurity. Here are a few notable ones:
G7 Roma-Lyon Group's High-Tech Crime Subgroup (1996): The G7 Roma-Lyon Group's High-Tech Crime Subgroup focuses on combating high-tech crime, including cybercrime. It facilitates information sharing, joint investigations, and capacity building among G7 countries to address cyber threats.
G7 24/7 Cybercrime Network (1998): The G7 24/7 Cybercrime Network was established to facilitate real-time information sharing and collaboration among law enforcement agencies from G7 nations to combat cybercrime. It serves as a platform for rapid communication and coordination during cyber incidents. The network was initially created for the G7 countries but has since expanded to include other countries. Currently, 89 countries are members of the G7 24/7 Cyber Crime Network. The network is open to all countries that are committed to fighting cybercrime.
G7 Cyber Expert Group (2015): G7 Cyber Expert Group is a community of technical experts, such as delegates from the finance ministries and central banks from G7 countries. This group focuses on C-cybersecurity in the financial sector and collaborates on cybersecurity policy, capacity building, international norms and standards, and other key cybersecurity issues.
G7 Ise-Shima Cyber Group (2016): The Ise-Shima Cyber Group serves as a platform for G7 nations to collaborate on cybersecurity issues, share best practices, and coordinate responses to cyber incidents.
G7 Rapid Response Mechanism (RRM) for Cyber Incidents (2018): The G7 Rapid Response Mechanism was established to enhance coordination and cooperation among G7 countries in responding to significant cyber incidents. It includes sharing threat intelligence, coordinating incident response efforts, and providing mutual assistance in cyber emergencies.
All groups, working collectively within the G7 framework, aim to enhance cooperation, share expertise, and develop strategies to address the evolving cybersecurity challenges faced by G7 nations.
G7 Documentation on Cybersecurity
The G7 has produced several key documents, strategies, and declarations on cybersecurity to address the evolving challenges in the digital world. These documents are essential frameworks and guidelines for G7 countries to enhance their cybersecurity capabilities and promote international cooperation. Here are a few notable G7 documents on cybersecurity:
G7 Principles and Actions on Cyber (2016): This document outlines G7's principles and commitments regarding cybersecurity. It emphasizes the importance of international law, the need to protect critical infrastructure, norms of responsible state behavior, public-private cooperation, capacity building, and fostering a secure and open cyberspace.
G7 Fundamental Elements of Cybersecurity for the Financial Sector (2016): This document focuses specifically on cybersecurity in the financial sector. It provides a framework of fundamental elements that G7 countries should consider to enhance the resilience and security of their economic systems against cyber threats.
Cyber Norm Initiative Synthesis of Lessons Learned and Best Practices (2019): This document reflects the G7's efforts to develop and promote cyber norms. It compiles lessons learned and best practices from G7 countries in implementing cyber criteria, such as those related to responsible state behavior, protection of critical infrastructure, and cybersecurity incident response.
Biarritz Strategy for an Open, Free, and Secure Digital Transformation (2019): This document, issued during the G7 Summit in Biarritz, France, outlines the G7's strategy for promoting an open, free, and secure digital transformation. It focuses on cybersecurity, privacy, data governance, artificial intelligence, and digital skills to harness the benefits of digital technologies while addressing associated risks.
The G7 Fundamental Elements for Third-Party Cyber Risk Management in the Financial Sector (2022): This document updates a previous version published in 2018 and is a set of guidelines that the G7 countries developed for the financial sector. The guidelines cover various topics, including risk management, incident response along the supply chain, and information sharing. The guidelines are designed to help financial institutions to improve their cybersecurity posture and protect themselves from cyber threats. The policies also contain recommendations for public authorities, such as identifying systemically important third-party providers and concentration risks.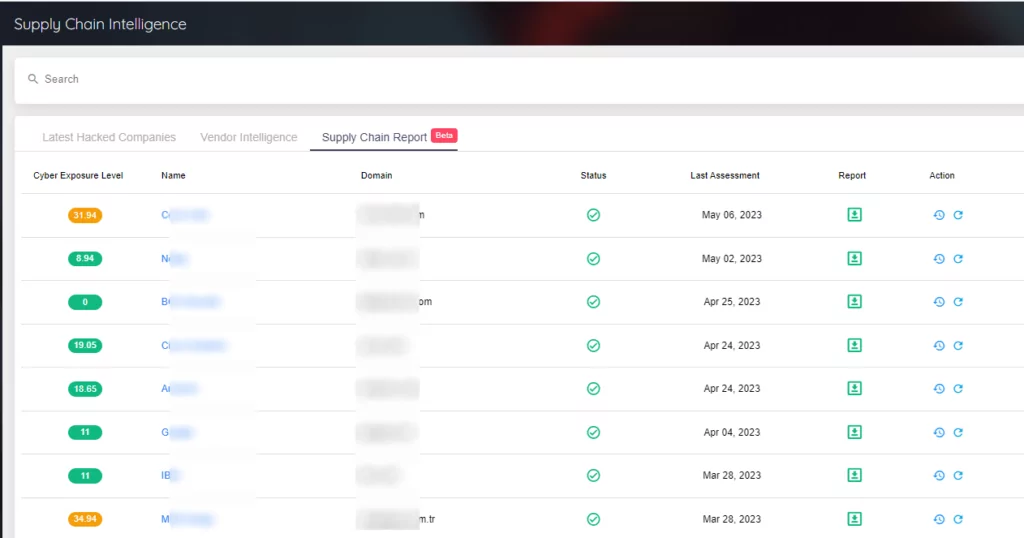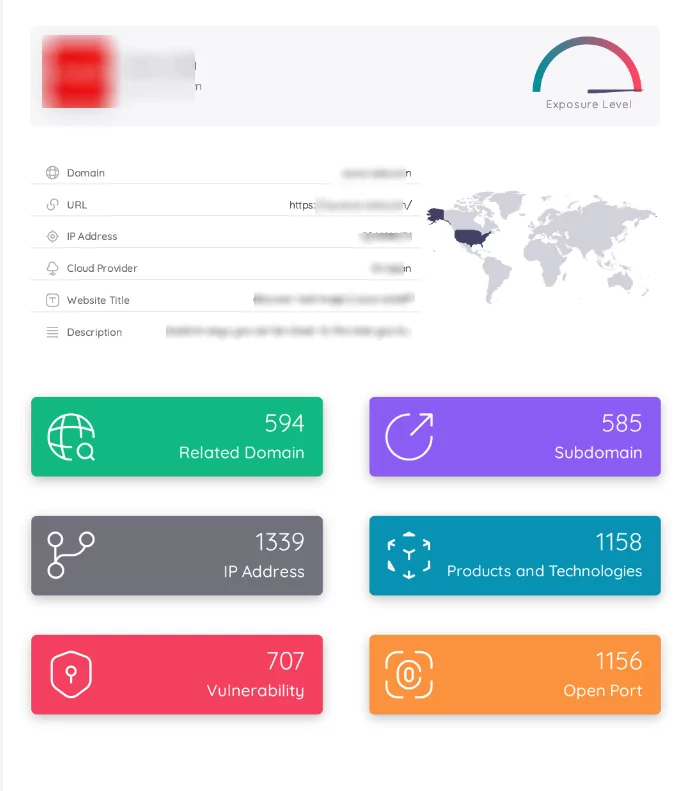 The G7 Fundamental Elements of Ransomware Resilience for the Financial Sector (2022): This document contains specific recommendations for the financial sector. The guidelines cover various topics, including incident response, data backup, and security awareness training. The policies also help financial institutions to improve their resilience to ransomware attacks.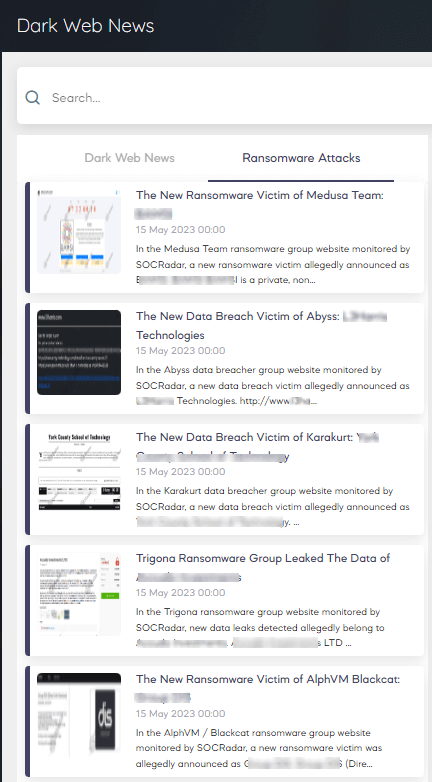 Conclusion
Throughout its history, the G7 has played a pivotal role in shaping international norms, fostering cooperation, and promoting cybersecurity as a global priority. G7 has released several declarations and communiqués that call for developing a secure and open global information infrastructure. They have also created some organizations and initiatives to promote cybersecurity. The G7's effort on cybersecurity has helped to raise cybersecurity awareness, encourage the adoption of best practices, and to coordinate responses to cyber threats.
G7 is actively enhancing its understanding of emerging risks, potential vulnerabilities, and malicious activities. Additionally, member nations are working together to share information, enhance incident response capabilities, and combat cyber threats effectively through initiatives such as the G7 Cyber Expert Group, the Ise-Shima Cyber Group, and the G7 24/7 Cybercrime Network. That means the G7 focuses on enhancing cyber threat intelligence capabilities among member nations.
As an Extended Threat Intelligence solution, SOCRadar provides valuable insights into emerging threats, IoCs, and vulnerabilities that could potentially impact the G7 nations and their critical infrastructure and helps to strengthen the overall cybersecurity posture.