Welcome to the first of our ultimate guides on some topics related to cybersecurity: AI vs. cybersecurity. In these compilations, we will try to answer the questions that come to mind about some hot issues. We wish these contents to be short, readable, and understandable handbooks for managers, CISOs, and experts in the field of cybersecurity.
Since the cyberattack surface in modern enterprise environments is massive and increasing rapidly, cyber security and intelligence organizations are constantly fighting the most severe risk to businesses. It means that analyzing and improving an organization's cybersecurity posture requires much more than human intervention.
Artificial Intelligence: Is The Future Of Cybersecurity?
Artificial intelligence (AI) is a technology that is increasing. Computer systems may learn, reason, and act using AI to utilize the vast data sets collected by their sensors.
Current technologies threaten the organization's cybersecurity. Security professionals fail at some point, even with new improvements in defense methods. From vulnerability checks to defense, combining the strength of Artificial Intelligence in cyber security with the skills of security professionals becomes immensely influential.
Organizations benefit from quick insights and, as a result, have a faster response time. Therefore AI for cyber security seems to be the new wave in security.
The need for AI for cyber security comes from multiple challenges that evolved over time:
Threat

hunting

efficiently

Forecasting threats

Examining the causes of the attacks efficiently and improving the security architecture

Monitoring

concerned security behaviors

Handling the false-positive results by the rule-based detection systems while dealing with attacks
Benefits of Using AI for Cybersecurity
Let's explore more benefits of AI for cybersecurity;
The ability of artificial intelligence to process vast amounts of data
In a typical mid-sized organization's network, there is a lot of activity going on. This situation means that customers and the company exchange a lot of data daily. This data must be protected from malicious people and software.
Artificial intelligence (AI) automates the design of machine learning algorithms that can detect a wide range of cybersecurity risks such as spam emails, dangerous websites, third-party programs, and shared files.
The detection and response times have been accelerated
Detecting threats is the first step in securing your company's network. It would be perfect for spotting problems like flawed data right away. It will keep your network safe indefinitely.
Integrating AI with cybersecurity is the most effective approach to detect and respond to attacks in real-time. Artificial intelligence (AI) monitors your entire system for dangers. Unlike humans, AI will see risks early and make your security jobs easier.
Protection of Authenticity
A user account function is available on most websites, allowing users to log in and access services or make purchases. Visitors must fill out contact forms containing personal information on some websites. You'll need the extra security as a business because such a site contains private information and sensitive material.
Because of the increased security layer, your guests will be safe when using your network. When users want to log in to their account, AI ensures that the connection is secure. AI uses a range of approaches for identification, including facial recognition, CAPTCHA, and fingerprint recognition, among others.
The information in these characteristics can be utilized to determine whether or not a log-in attempt is genuine. Hackers use credential stuffing and brute force attacks to obtain business networks.
Over Time, Artificial Intelligence (AI) Acquires More Knowledge
Artificial intelligence (AI) is intelligent, and it leverages that intelligence to improve network security over time. It learns the behavior of a business network over time using machine learning and deep learning. It detects patterns in the network and groups them together. It then looks for any deviations or security issues from the norm before taking action.
Artificial neural networks can assist enhance security in the future by learning patterns over time. Potential threats with identical characteristics to those documented are identified early enough and stopped. AI is constantly learning makes it harder for hackers to outsmart it.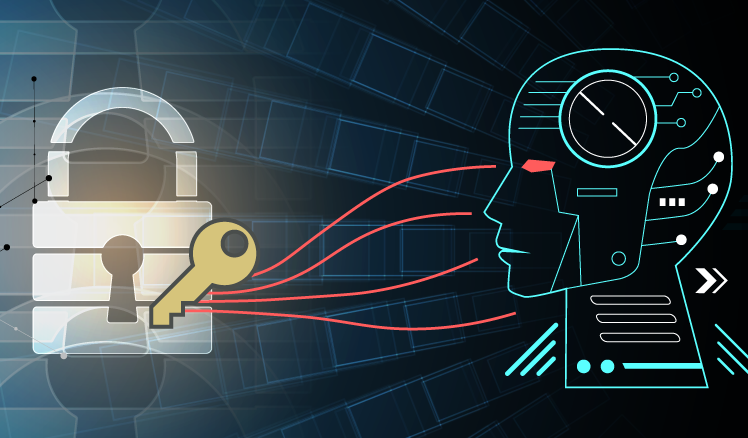 Vulnerability Management Made Easier
Vulnerability management is critical to a company's network security. As said earlier, a typical organization faces several dangers regularly. To be safe, it must detect, identify, and prevent them. Using AI research, vulnerability management may be improved by analyzing and assessing existing security measures.
AI enables you to examine systems faster than cybersecurity specialists, enhancing your problem-solving abilities significantly. It helps firms focus on crucial security duties by identifying weak places in computer systems and corporate networks. It allows for the timely management of vulnerabilities and the secure operation of business systems.
Discover SOCRadar® Free Edition
With SOCRadar® Free Edition, you'll be able to:
Discover your unknown hacker-exposed assets
Check if your IP addresses tagged as malicious
Monitor your domain name on hacked websites and phishing databases
Get notified when a critical zero-day vulnerability is disclosed
Free for 12 months for 1 corporate domain and 100 auto-discovered digital assets. Try for free