Browser extensions simplify several tasks. They are not limited to standard web surfing but may also be helpful for cybersecurity specialists.
It takes less time for security experts to research a website or online service, regardless of whether they are searching for possible security flaws or just doing a background check.
These are some of the most helpful browser extensions. We hand-picked extensions from various solutions to let you securely conduct threat intelligence investigations on the internet and extensions that may assist your research process.
Best Browser Extensions for Threat Intelligence
1- Pulsedive Threat Intelligence

Pulsedive Threat Intelligence may serve as an all-encompassing resource for security experts desiring comprehensive data collection about a website.
Unlike some other platforms, it includes user reports and threat intelligence feeds in addition to third-party services. Therefore, you have access to an extensive network for gathering information about a website for any purpose.
The insights include SSL certificates, WHOIS data, risks, technology, etc. It might thus replace several browser add-ons. You may find the material overwhelming as a user, but you may still explore it to acquire a sense of it.
Download: Pulsedive Threat Intelligence for Chrome | Firefox
2- Privacy Badger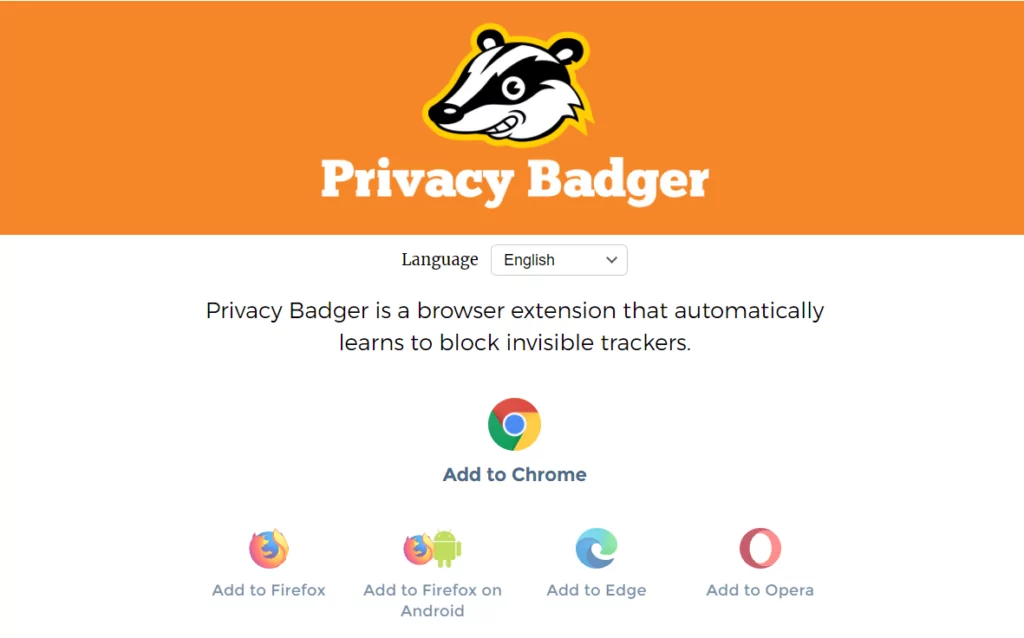 The Privacy Badger is a browser extension created by the Electronic Frontier Foundation (EFF) that prevents advertising and third-party trackers from monitoring the websites you visit. When it recognizes marketers that follow you across many websites without your permission, it prevents them from injecting more material into your browser.
Remember that this is not a typical ad blocker since it was not designed to block advertisements entirely. It focuses on blocking any third-party scripts or images, visible or invisible, that seem to be monitoring your activity even though you have explicitly requested not to be tracked by providing a Do Not Track header. Because most of these third-party trackers are ads, most of them will be banned.
Download: Privacy Badger for Chrome | Firefox
3- Fake news debunker by InVID & WeVerify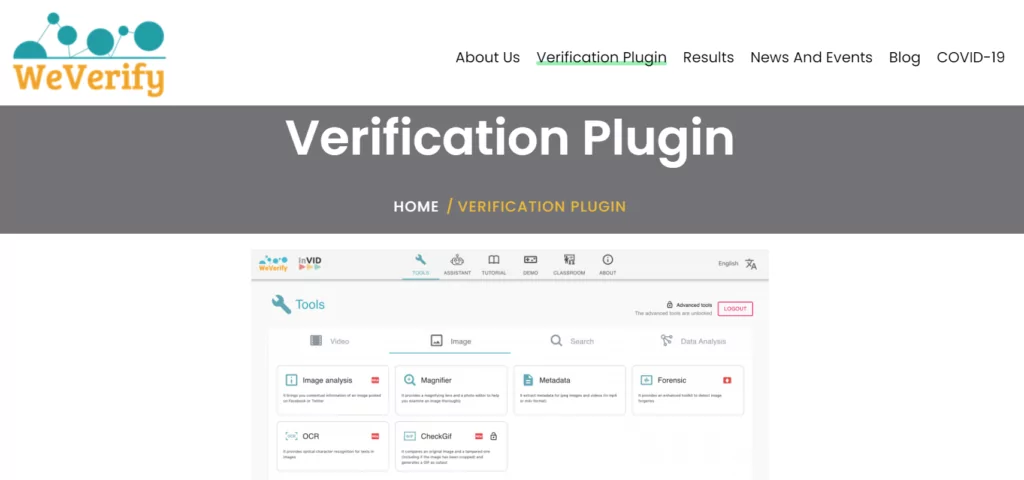 The Fake News Debunker tool lets you quickly obtain contextual information on Facebook, Twitter, and Youtube videos. It also allows performing reverse image searches on Google, Yandex, Bing, Tineye, Baidu, or Karma Decay (for Reddit) to fragment videos from various platforms (Facebook, Instagram, Youtube, Twitter, Daily Motion) into keyframes. Thus, you can enhance and explore keyframes and images through a magnifying lens and query Twitter more efficiently through time intervals and man-made.
Download: Fake news debunker by InVID & WeVerify for Chrome
4- Wappalyzer

Wappalyzer is a beneficial browser extension for identifying the technologies used to develop a website.
It can recognize the Content Management System (CMS), programming language, widgets, databases, Content Delivery Network (CDN), and script, among many other things.
With knowledge of the technology, a researcher may zero in on a specific feature while attempting to identify a problem with a website.
Download: Wappalyzer for Chrome | Firefox
5- HackBar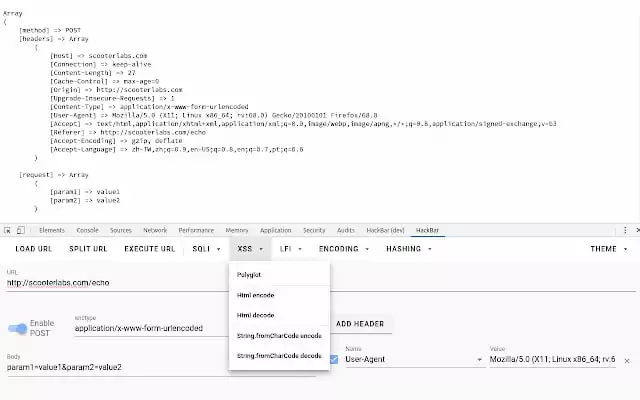 HackBar is an efficient tool for security experts. This application allows you to identify vulnerabilities on a website and assess its security measures. You will need to use Chrome's developer tools to access it. If you're interested, you can check this open-source project on GitHub.
Download: HackBar for Chrome
6- Sputnik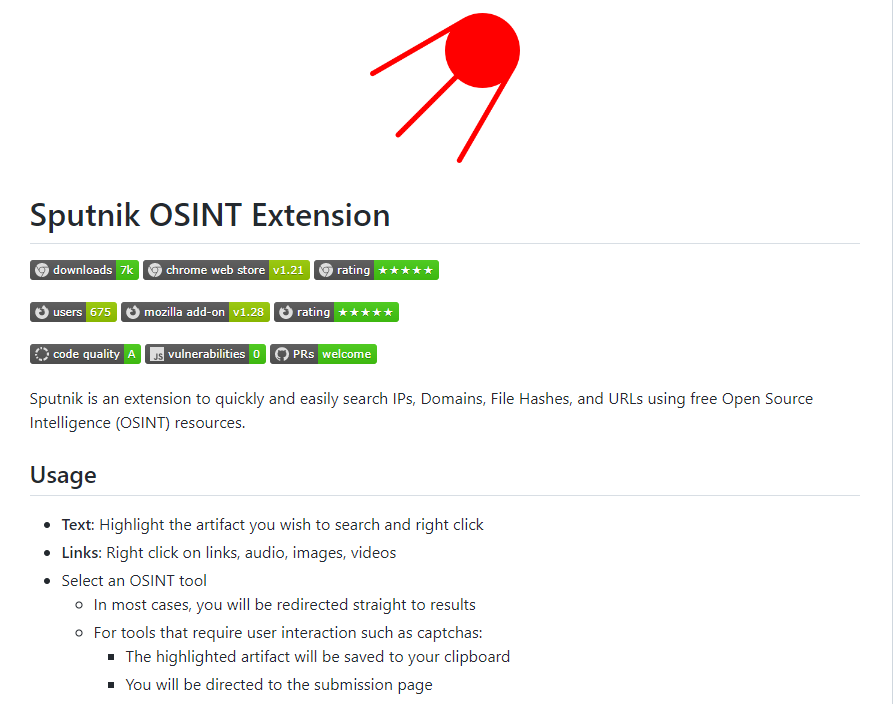 Sputnik is an OSINT tool to gather information and insights about a website. With accessible third-party service integrations, you may get the IP address, SSL certificate information (to test security), and other relevant data.
It saves you time by swiftly sending you to such services to get site-specific information.
Download: Sputnik for Chrome | Firefox
7- Link Redirect Trace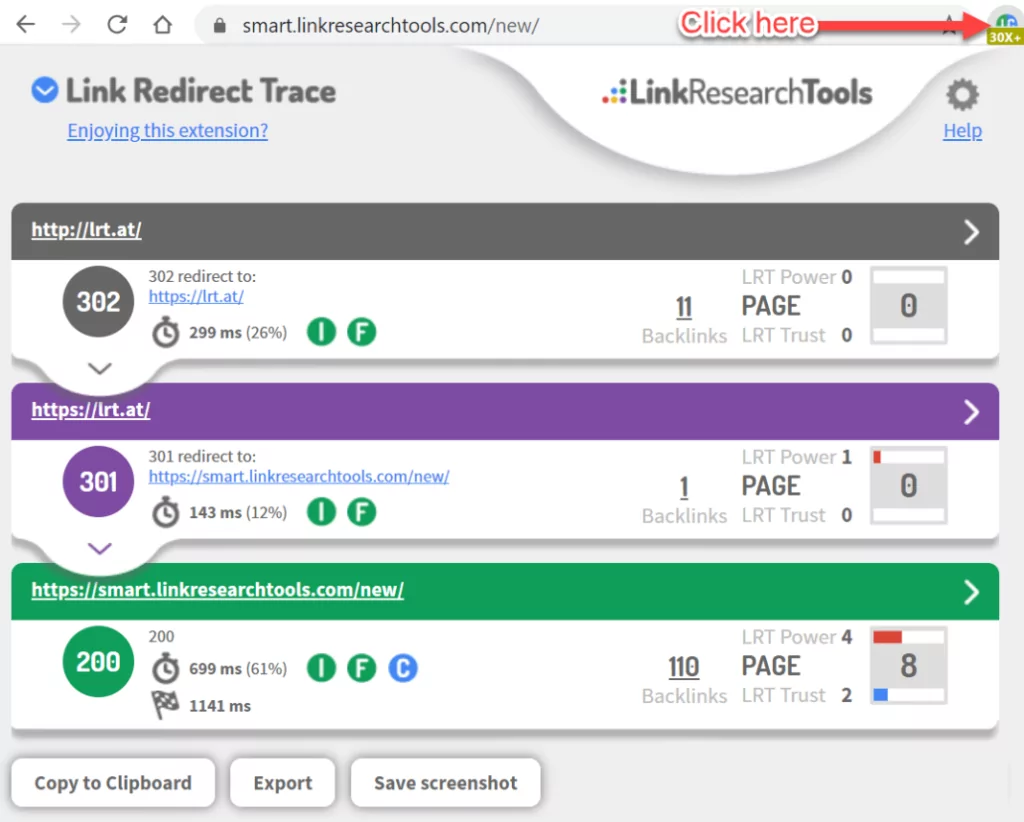 Link Redirect Trace is a powerful tool for analyzing links whenever a website redirects.
When you click on a link, it links to other resources besides the website you're attempting to access. You may get all the necessary information on these links using this tool.
It will tell you whether the links are secure, accessible (or broken) and provide further information on backlinks. Additionally, you may identify hidden redirection that certain websites may use for harmful purposes.
Download: Link Redirect Trace for Chrome | Firefox
8- Mitaka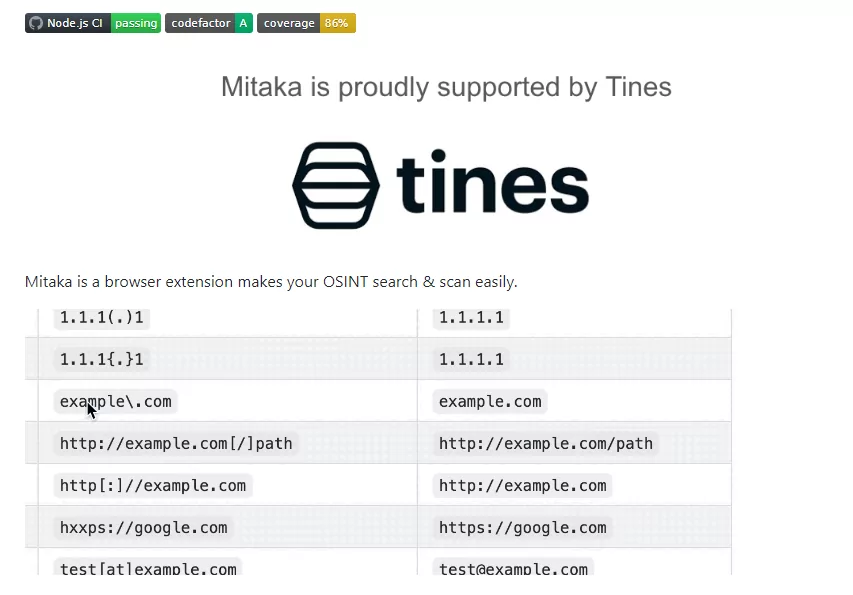 Mitaka is a web browser extension that may detect malware, determine the legitimacy of an email account, and determine whether a URL is related to anything suspicious. Manabu Nieski authored the work. After installation, suspicious text and indicators of compromise (IoC) may be selected and inspected through a range of search engines with a few mouse clicks.
This extension can:
Extract and reformat IoC from a chosen text block.

e.g. example[.]com to example.com, test[at]example.com to

[email protected]

, hxxp:/example.com to

http://example.com

, etc.

Search/scan it on many search engines.

e.g. VirusTotal, urlscan.io, Censys, Shodan, etc.
Download: EXIF Viewer Pro for Chrome | Firefox
9- User-Agent Switcher and Manager

This extension enables you to spoof your browser's "user-agent" string with a custom identifier, preventing websites from learning specifics about your surfing configuration.
It also allows you to customize the sites you want to impersonate and deactivate normal surfing.
Download: User-Agent Switcher and Manager for Chrome | Firefox
10- Open Port Check Tool

The Open Port Checker enables you to verify the port status of your external IP address or any other IP address you provide and search your connection for open ports. This tool is beneficial for determining if your port forwarding configuration is accurate and whether or not your server apps are blocked by a firewall. An open port checker may also be used as a port scanner to search your network for regularly used ports, such as HTTP (port 80). Some ports, such as port 25, may be closed by default and are often banned at the ISP level to avoid undesired activity.
Download: Open Port Check Tool for Chrome