Cybersecurity encompasses all technologies and techniques that ensure the integrity of computer systems and electronic data. And, at an age where more and more of our business and social lives are conducted online, this is a massive and rapidly increasing area.
According to the Cyber Security and Infrastructure Security Agency (CISA), "cyber security is the art of defending networks, devices, and data against unauthorized access or illegal usage and assuring information's confidentiality, integrity, and availability."
Often, corporations take data security for granted and fall prey to cyber assaults as a consequence. Indeed, our businesses remain vulnerable to these expanding cyber threats. However, due to these rapidly evolving technological standards, cyber security has become a responsibility for every firm on the planet today.
It is a significant concern how cyber assaults are evolving to keep one step ahead of technological advancements. Phishing, ransomware, and cyber scams are examples of widespread but hazardous cyber assaults that aim to gain access to and abuse a user's data to extort money.
With SOCRadar's Extended Threat Intelligence framework, we provide contextualized data to the needs of companies' cybersecurity teams. Click for free access!
Which Country is Leading in Cybersecurity
We can all agree that a cyber country has significant cyber capabilities in defense, military, economics, and intelligence.
It is conceivable for a country's deployment of cyber capabilities to be uneven. For instance, a nation may have a compelling cyber presence in the military domain but a crippling lack of cyber capabilities in the civilian economy.
As a result, it is not unusual for a top cyber power country to be linked with the capability to resolve disputes by espionage, sabotage, or all-out warfare in cyberspace. Similarly, a country's capacity to defend itself against such assaults affects its status as a cyber power nation.
The capacity to disable an adversary's military infrastructure digitally alters the nature of cyber power country wars.
The International Telecommunication Union publishes a Global Cybersecurity Index yearly. The Index is the most comprehensive compilation of country-by-country maturity rankings. The research ranks nations according to their legal, technical, organizational, capacity-building, and collaboration maturity. According to the complete analysis, the following countries rank first in cybersecurity:
United Kingdom

USA

France

Lithuania

Estonia

Singapore

Spain

Malaysia

Canada
Top 10 Global Cybersecurity Hubs Around the World
1. Tel-Aviv – Israel
Israel has developed into a worldwide cybersecurity powerhouse due to the state's thriving startup sector, serious security concerns, and substantial talent flow from military intelligence units. In recent years, a cyber-security synergy has developed between startups, global technology corporations, academics, the military, and the government.
Israel is represented on the Cybersecurity 500 by more than 40 firms. Tel-Aviv is home to the majority of them.
2. Washington D.C – USA
Government agencies' headquarters employ a large number of cyber security personnel. Private contracting is also used extensively in various areas, from law enforcement to investigative work to national security. The leading private sector employers in the Washington, D.C., region are General Dynamics Information Technology, Leidos, CACI, and PricewaterhouseCoopers L.L.C. More than in the other areas, the prevalence of government and intelligence agency employment necessitates the need for several positions requiring security clearances.
3. Boston – USA
M.I.T. and Harvard are located in Boston. This wellspring of talent has produced math geniuses, technology experts, engineers, and a burgeoning cyber security industry. Leading enterprises like Raytheon, a principal military contractor, SQRL, and Rapid7, a security analytics company, call the Boston region home and continue to attract millions of dollars in investment.
4. London – U.K.
London's cyber-security effort lags behind the other cities on our list, although it is the strongest in Europe.
Given London's prominence in the financial services industry and the critical role security plays in safeguarding it, it's not unsurprising that the United Kingdom's capital has emerged as a prominent European cybersecurity center. Additionally, the United Kingdom is home to GCHQ, one of the world's most advanced cybersecurity organizations, as well as renowned universities such as Cambridge, Oxford, and King's College London, all of which have been designated as "Academic Centres of Excellence in Cyber Security Research" by the United Kingdom government. Additionally, the United Kingdom's government has established initiatives and programs to combat cybercrime and raise public awareness and understanding of the issue.
5. Seattle, WA. – U.S.A.
Seattle is home to some of the world's most well-known technology companies and big employers in healthcare, shipping, and government. The city provides several thousand career opportunities in Cyber Security. Seattle is the nation's leader in employment titles, including the terms developer or software engineer. Seattle also has a significant need for security architect employment. The University of Washington Medical Center, Amazon, Microsoft, Starbucks, DISH Network, Metro P.C.S., T-Mobile, and Expedia are among the major employers.
6. Dallas, Texas – U.S.A.
As is the case in Seattle, the most sought-after cyber security job postings in Dallas are for mid-to senior-level roles such as Chief Information Security Officer, Information Security Director, and Information Security Auditor. Top employers in the city include U.T. Southwestern Medical Center, Marriott International, JP Morgan Chase, Verizon, DISH Network, Citi, Capital One, and Pricewaterhouse Coopers.
7. New York City – U.S.A.
New York City's financial center and wealth of enterprises provide significant demand for more robust cyber security in the Big Apple. New York in the United States and often the world's hub for various worlds — banking, theater, shopping, and, if dreams bear fruit, cybersecurity. To meet these demands, security firms have sprung up around the city. These firms are devoted to safeguarding the stock market from bank and financial fraud. While the city generally invests heavily in cyber security, its position as an economic hub has boosted data-security activities in this sector.
8. Arlington, VA – U.S.A.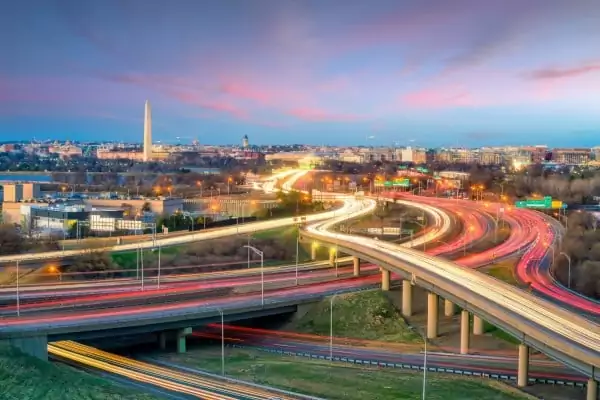 Arlington is home to the Pentagon and the Department of Defense, one of the top employers of cyber security specialists worldwide (typically through private contractors). Arlington has a strong need for cyber security professionals, placing towards the top in terms of job vacancies across various job titles, including less typical ones such as encryption expert, incident responder, and penetration tester.
9. Dublin – Ireland
Ireland is well-positioned to gain from the rising global investment. It has a genuine chance to establish itself as a world-class center for cyber security practices, solutions, and investment, according to research released today by Deloitte. According to Deloitte's cyber opportunity analysis, which was undertaken with the International Sustainability and Investment Centre, Ireland has already established itself as a creative technological center. This is another area where it can become a worldwide leader.
10. San Antonio, Texas – U.S.A.
According to C.S. Monitor, San Antonio's significant military presence has aided in the development of various cybersecurity initiatives in recent years, including the U.S. Air Force's Cyber Command and the National Security Agency's Texas Cryptologic Center, which was formerly a semiconductor fabrication plant.
Discover SOCRadar® Free Edition
With SOCRadar® Free Edition, you'll be able to:
Discover your unknown hacker-exposed assets
Check if your IP addresses tagged as malicious
Monitor your domain name on hacked websites and phishing databases
Get notified when a critical zero-day vulnerability is disclosed
Free for 12 months for 1 corporate domain and 100 auto-discovered digital assets. Get free access.