It is highly possible to come across the term black market in movies, news, debates, etc. In real life, the black market is a vast concept that includes various players, from criminal individuals to countries with shadow economies. Although it cannot be precisely known, different projections estimate a value of the black market ranging between $2 Trillion to $10 Trillion, sufficient to overhaul the US infrastructure.
What Kind of Goods Sold on the Black Market?
Of course, black markets consist of many markets specializing in specific services or products instead of one big market. Black markets offer an extensive catalog to diverse types of customer segments. The foremost illegal items & services that are sold in the black market contain,
Weapons and ammunition

Exotic animals

Fake papers (identification, passport)

Drugs

Information (Credit cards, accounts, personal information)

Chemicals

Prostitution and other contents

Illegal gambling

Hacking service
To remain undetected, all these transactions are done in either cash or cryptocurrencies, mainly Bitcoin. Also, not all the transactions on the black markets are illegal. Some other types of customers only want to protect their privacy and use different services like social media, forums, etc. The black market has a giant economy and many business opportunities. This situation increases the need in the market: advertising!
Entering these markets is a challenge. Every call is a simple website that has a link formed of random characters. Since these links are too hard to guess, one needs to find these links from somewhere else.

Threat Actors as Marketers
The requirement for advertising in black markets is too promising that there are sources for marketing people about how to advertise on the dark web. Furthermore, black market advertising is a competitive environment. An extreme example is a market selling stolen credit credentials published a million credit card information to advertise.
Considering the ground price of a single credit credential is around $5. This photo below is worth at least $5M to a supplier on the dark web. Another interesting fact is that the overall validity of these cards resulted in 27%, contrary to the 3% that the supplier claimed.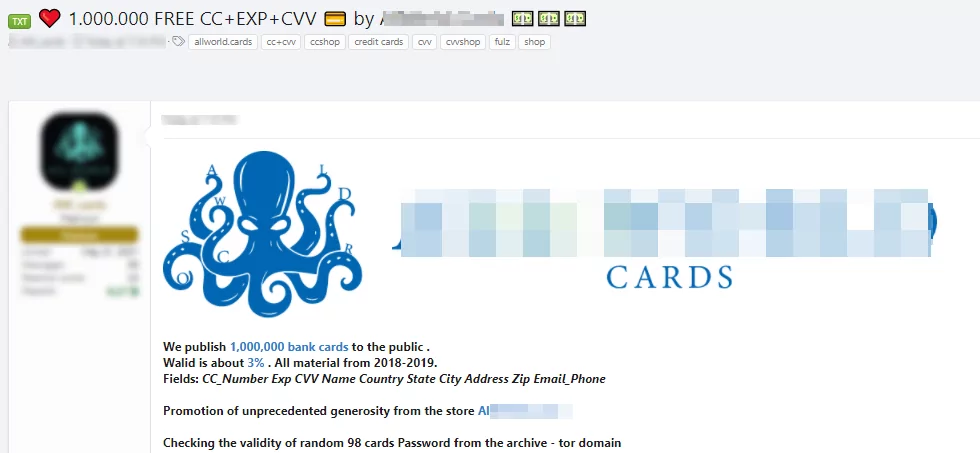 Regarding the older infrastructure of the dark web, these advertisements must be done more conventionally. Many dark web forums have their pricing policy and even packages for ads.

Some suppliers had representatives in the forums to market the product and gave customer service to those who bought their products or service.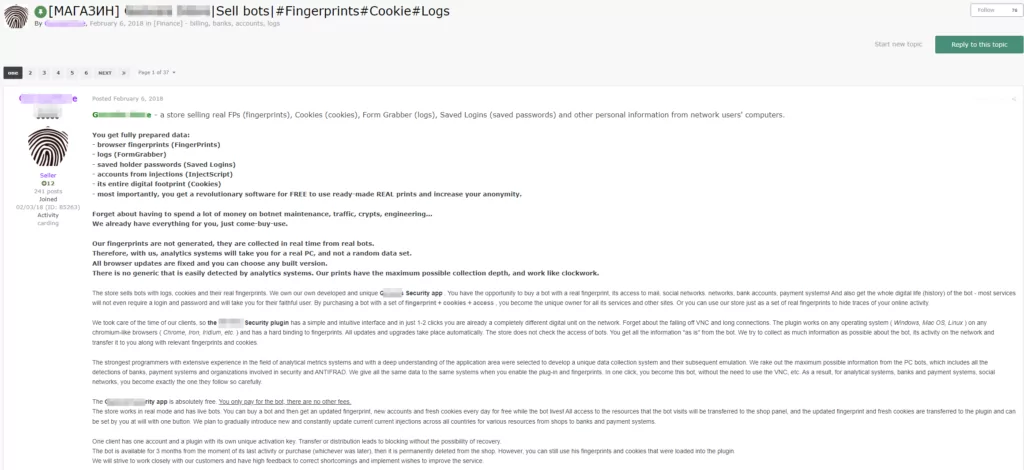 Also, there are widely used portals to wander through the dark web platforms. Hidden Wiki is an excellent example of it. Many other websites aim to attract more traffic by advertising all kinds of markets for free.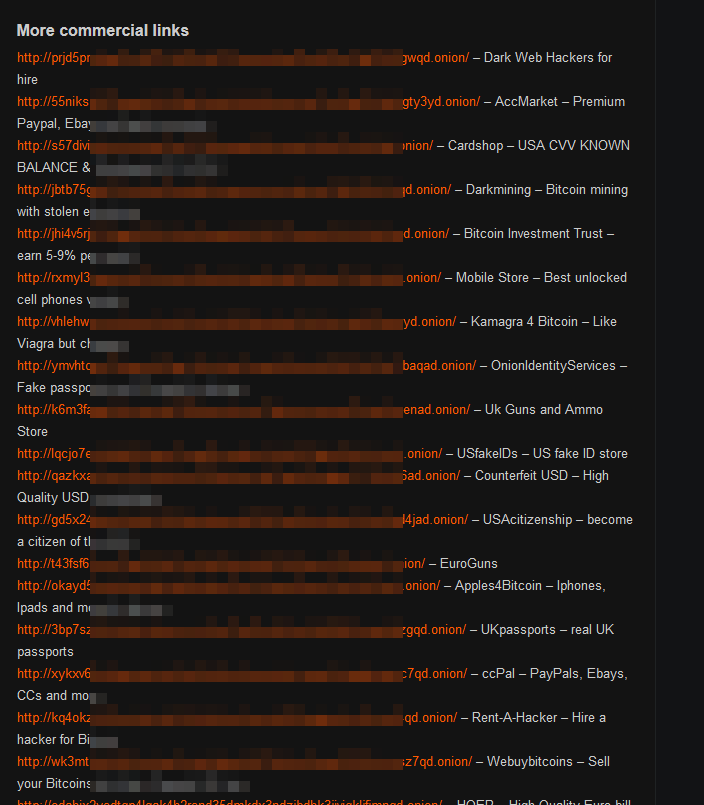 Black Market Migrating to Telegram?
Today, the term black market is not constrained by the dark web but uses additional platforms that offer high privacy, such as Telegram. Many Telegram channels nowadays appeal to different customers for marketing purposes.
Sometimes, these channels give free products or services or share related content about their specialty to appeal to individuals further and make them buy premium ones.
Black markets offer lots of different products and services. The majority of these are illegal ones. Nevertheless, this is a growing economy that attracts many suppliers. As in any other market, the black market also needs advertising.
Considering the budgets or methods for the advertisements, one can conclude there are many big players in the market. Observing these markets and transactions may give a clue about trends on the dark web.
References