Today, SOCRadar, inventor of the Extended Threat Intelligence concept, and VirusTotal, a well-renowned malware detection service, announced an exciting new partnership designed to bolster cybersecurity efforts worldwide. This collaboration will see SOCRadar become a reliable data provider for VirusTotal, thereby expanding VirusTotal's threat detection capabilities and enriching its threat intelligence insights.
With the growing need for robust cybersecurity tools in today's digital landscape, this partnership represents a significant stride in combating the evolving threats that businesses face online. SOCRadar, known for its comprehensive approach to cybersecurity involving Cyber Threat Intelligence, External Attack Surface Management, and Digital Risk Protection, will now contribute its IOCs and dynamic Threat Feed to VirusTotal's already substantial malware detection capabilities.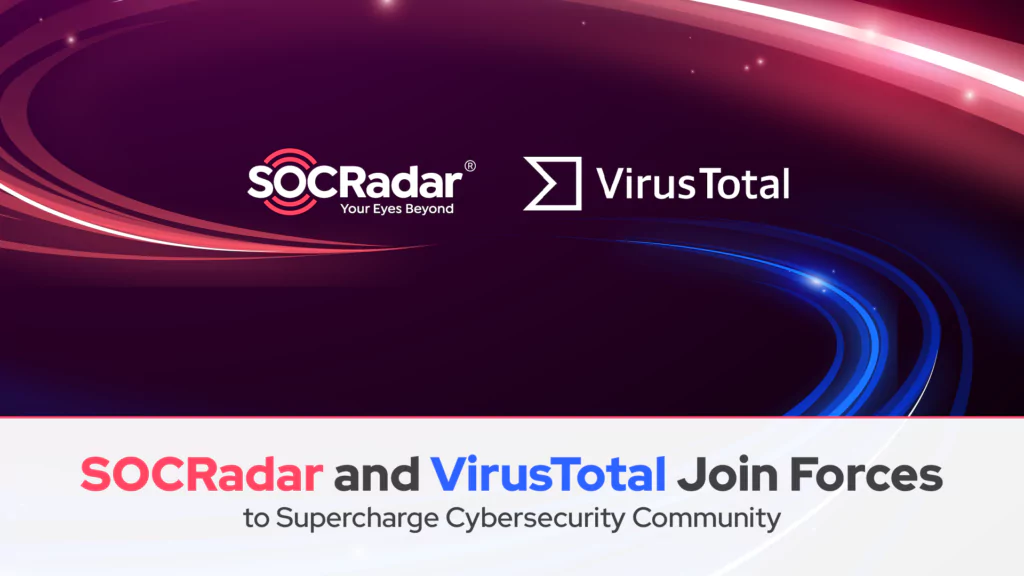 Enhancing Threat Detection
By joining forces with VirusTotal, SOCRadar aims to provide enriched data to empower organizations to defend against complex cyber threats more effectively. This collaboration aligns perfectly with SOCRadar's mission to provide comprehensive threat intelligence, enabling businesses to proactively safeguard their digital assets.
VirusTotal, a Google-owned platform that uses several antivirus and scan engines to detect malware, will now be able to tap into SOCRadar's extensive data pool. This strategic partnership will enhance VirusTotal's comprehensive view of the cyber threat landscape, providing users with even more reliable information for their cybersecurity decisions.
Together, SOCRadar and VirusTotal are shaping the future of cybersecurity and demonstrating a shared commitment to a safer, more secure digital world. This collaboration marks a pivotal moment in the cybersecurity industry and represents an essential step forward in threat detection and protection.
About VirusTotal
VirusTotal, a subsidiary of Google, stands as a premier online security service that provides protection against viruses, worms, trojans, and other kinds of malicious content. Their platform consolidates over 70 antivirus scanners and URL/domain blacklisting services, offering a comprehensive view of the current threat landscape.
About SOCRadar
SOCRadar is a pioneering cybersecurity company leading the way in Extended Threat Intelligence. Its innovative platform combines the power of Cyber Threat Intelligence, External Attack Surface Management, and Digital Risk Protection, providing a comprehensive approach to cybersecurity ahead of the curve.
Since its establishment, SOCRadar's mission has been to deliver advanced threat intelligence that empowers businesses to proactively safeguard their digital assets. They are committed to continuously innovating and refining their tools and strategies, providing their clients with the most effective defense against complex cyber threats.
SOCRadar's solutions are trusted by businesses worldwide to manage and secure their external digital footprints. By delivering unparalleled visibility into the digital threats that their clients face, SOCRadar is not just responding to the current cybersecurity landscape—they're actively shaping its future.