New threat actors, vulnerabilities, fraud schemes, and other attack campaigns each day make it more challenging to stay current with the cyber world; however, staying up-to-date is crucial if individuals and organizations want to avoid all those threats.
Cybersecurity newsletters are one of many resources available to save time and keep you informed by regularly delivering requested information. Protecting your organization and achieving a safe zone becomes more practical, as you know where to look for information and easily keep up with the latest news, trends, and strategies.
This blog lists 20 of the best cybersecurity newsletters to subscribe to.
1. The Cloud Security Reading List
This newsletter by Marco Lancini focuses on cloud-native technology and security trends. It will deliver you a weekly dose of cloud security research, tutorials, and technical articles.
2. The Hacker News Newsletter

Hacker News delivers news and insights about the cyber world via email, so you do not miss any emergence in the industry. This newsletter is sent daily and has over 100K subscriptions.
3. This Week in 4n6

This Week in 4n6 is a play on the word "forensics." The newsletter delivers a weekly roundup of events in the digital forensics and incident response communities. The newsletter is available on the website.
4. tl;dr sec Newsletter

Clint Gibler's tl;dr sec newsletter arrives weekly, promising to save you time from doing the research. The newsletter has 14K subscribers, providing them with trending blogs, conferences, and original research.
5. Hive Five Newsletter

The Hive Five newsletter provides weekly updates on information security news. You can sign up to receive the newsletter via email. Each week, you will receive a various range of information presented engagingly, even if you typically do not enjoy reading newsletters.
6. CyberSecNewsWeekly
CybersecNewsWeekly is a newsletter created by a cybersecurity professional based in Italy. It is a curated collection of links, tutorials, and news related to computer security from various sources. The author hopes to help others stay informed about the latest cybersecurity trends and threats by sharing this information with a broader audience.
7. Unsupervised Learning Community

The Daniel Miessler Newsletter is a valuable resource for anyone interested in staying up-to-date with the latest developments in cybersecurity and technology. It includes a weekly 10-minute summary that condenses over 20 hours of reading and analysis into the most important developments in cybersecurity every Monday morning.
8. Risky.Biz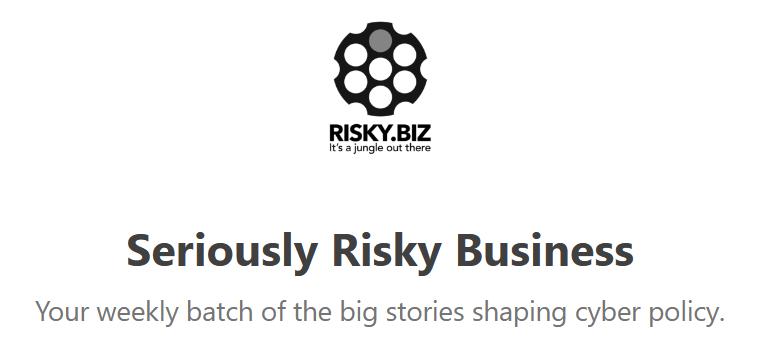 Srsly Risky Business is a leading newsletter that delivers a weekly batch of stories shaping cyber policy directly to your inbox. With a focus on politics, policy, and regulation, this newsletter provides insightful analysis of the cybersecurity industry's most pressing issues.
9. Weekly Dark Web Updates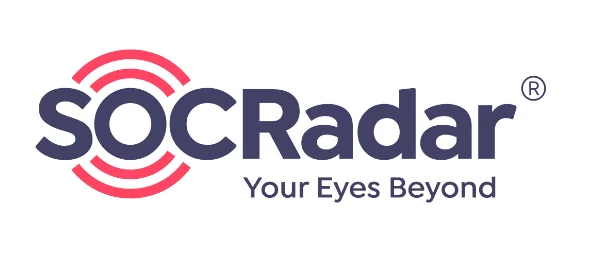 SOCRadar offers a dedicated newsletter on the Dark Web for those interested in cybersecurity. This newsletter provides valuable insights into the internet's hidden corners and the threats within them. By subscribing to this newsletter, you'll gain access to the latest news, trends, and analysis on the Dark Web, as well as tips and advice on protecting your organization from the risks posed by cybercriminals.
10. SANS Newsletters

SANS provides a triplet of newsletters: NewsBites, Ouch!, and Risk. NewsBites is a semiweekly collection of the latest major cybersecurity headlines. Risk is a newsletter that provides summaries and explanations of the recently found exploits, attacks, and attack vectors weekly, while Ouch! is more of a newsletter for common users that are interested in security. Ouch! is served monthly but has a selection of 25 languages to provide for a larger base of users with cyber security awareness.
11. SecPro

Security Packt is a trusted source of actionable insights for security professionals, created by security professionals. With a community of 75,000 working security experts dedicated to combating modern threats, this platform offers valuable resources for staying up-to-date with the latest developments in the field.
12. Dark Reading Newsletter

The Dark Reading Newsletter includes cyber industry news, the latest threats, and other cyber story insights. You can choose to sign up for daily and/or weekly newsletters.
13. Bluepurple Pulse

Blue Purple is a valuable resource for both blue and purple teams looking to enhance their cyber defense analysis. This platform summarizes technical content that can help operational teams stay informed and better protect their estates against cyber threats. With over 5,000 subscribers, Blue Purple is a trusted source of actionable insights for cybersecurity professionals.
14. Zero Day
Zero Day, created by Kim Zetter, offers a unique perspective on the intersection of cybersecurity and national security. With a focus on news, analysis, features, and investigations, this platform explores the complex world of spies, hackers, and cyber threats.
15. CyberWeekly
Cyberweekly is a weekly newsletter that compiles interesting content from around the web for those working in cybersecurity. It features long-form articles, blog posts, links to security incidents and bugs, and a small amount of editorial commentary. By subscribing to Cyberweekly, you'll receive weekly updates and stay up-to-date on the latest developments in cybersecurity without worrying about missing anything.
16. Sources & Methods

Sources & Methods is a valuable monthly digest that provides Cyber Threat Intelligence (CTI) professionals with a comprehensive list of information sources, tools, articles, events, and helpful tips to help them stay up-to-date with the latest developments in the field. By subscribing to this newsletter, CTI professionals can gain access to a wealth of curated content that can help them identify and mitigate cyber threats.
17. Full Disclosure Mailing List

The Full Disclosure mailing list is a public discussion forum for network security issues. It is unique in that it defends researchers' right to choose how to disclose vulnerabilities while also attempting to improve security by urging vendors to publicly acknowledge and patch vulnerabilities. The creator of Nmap established it to replace the old, closed Full Disclosure, which is run by and for the network security community. You can read the newsletter on the website or subscribe via email or RSS feed.
18. Last Week in Security

Last Week in Security is a newsletter from Bad Sector Labs that provides a summary of the most interesting cybersecurity news, techniques, tools and exploits from the previous week.
19. This Week in Security

If you miss important security news during the week, you can get it all on Sunday by subscribing to This Week in Security by Zack Whittaker. The newsletter provides a brief summary of everything important that you should be aware of.
20. IT Security Weekend Catch Up

BadCyber compiles the most important security news from the week so that you can simply visit the newsletter website and catch up at the weekend, as the title promises. You can also subscribe via RSS, Facebook, or Twitter.
---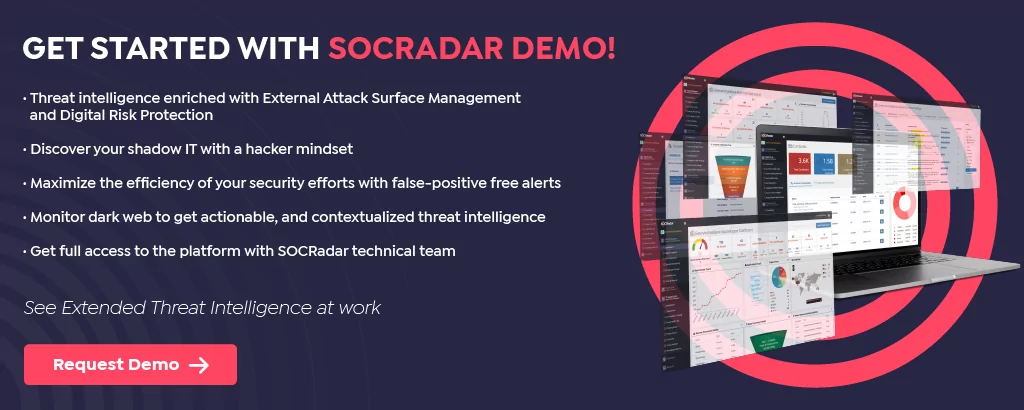 ---