If one company allows employees to bring their own computing devices to the workplace like smartphones, tablets, or laptops, then it needs a BYOD security policy.
What is BYOD?
Initially, employees used only company-issued devices in the workplace. Today, smartphones and tablets have increased in the consumer market because nearly every employee comes to work with their internet-connected device. This means a higher potential for an employee to introduce security risks to your company.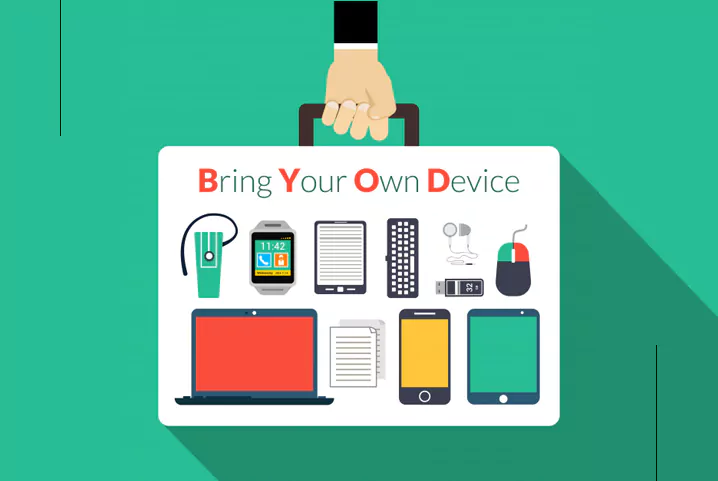 What does the concept aim for?
BYOD, which means "Bring Your Device," is a growing trend. The concept has evolved from its early beginnings as devices and platforms have become increasingly capable of being used in a professional context and now intends to:
Reduce overheads for the organization in procurement and provisioning of corporate equipment by allowing end-users to utilize IT in a way that they are comfortable with.
Allow for flexible (and possibly remote) working.
Increase your output.
When employees cannot reach their primary places of employment, it provides redundancy to businesses and organizations.
While BYOD has some of the same risks and mitigations as other flexible working solutions, it also has its own set of issues.
The following factors determine the efficiency of BYOD data protection:
How well can the gadget be managed? How much is this allowed by the owner?
How well have usability and security concerns been balanced?
Shadow IT refers to any employee-owned devices that are not approved by the employer and pose a security risk to the company. Malware and other security hazards cannot be detected or protected on devices not accessible to stakeholders. As a result, a suitable device policy would specify when employees can use personal devices for work and when they should rely on company-owned assets.
Another danger of BYOD is that employees take their devices with them wherever they go. While it is unlikely that people will bring their work laptops on a night out, they will almost certainly bring their smartphones. This raises the possibility of a device with firm data being lost or stolen.
What are the recommendations for companies?
These issues can be avoided and planned for, but the employer must take preventative measures in advance. Contingency strategies for limiting risk and responding to data breaches should be outlined in corporate policy. Employees will better grasp how to use their devices for company purposes if their obligations are clearly defined.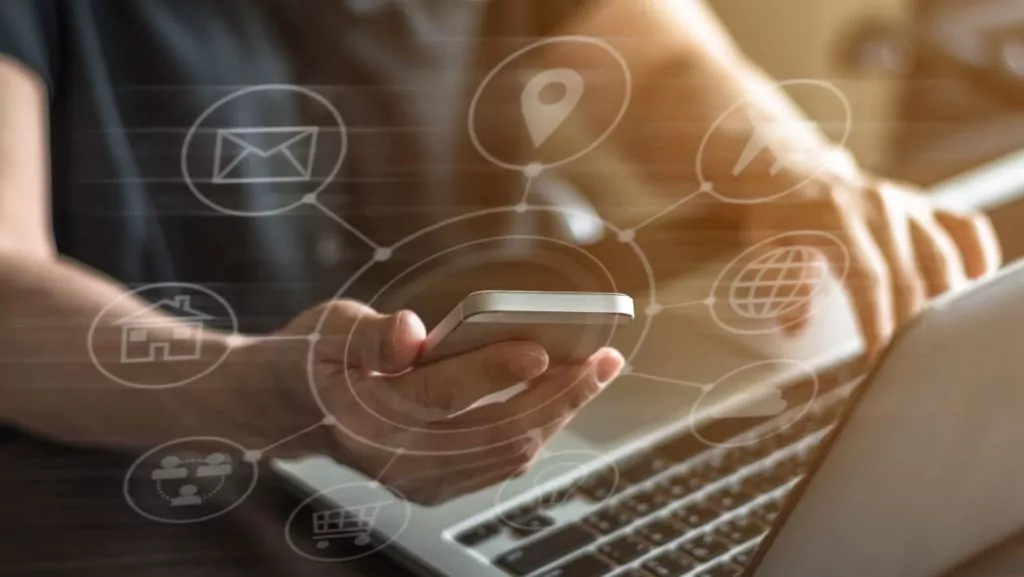 When company stakeholders understand the pain points they're addressing, BYOD policies work best. Stakeholders should develop a security strategy to address the issue, then collaborate with employees to put the solution in place in a mutually beneficial manner.
Smaller businesses may benefit from a BYOD policy. However, it's not a good idea to solely decide based on convenience and cost. Consider the impact a BYOD policy will have on your business regarding privacy, enterprise data security, and IT support. You should also consider which gadget your staff prefers to use for work. Consider the future when deciding how to manage devices when an employee departs your company.
Discover SOCRadar® Free Edition
With SOCRadar® Free Edition, you'll be able to:
Discover your unknown hacker-exposed assets
Check if your IP addresses tagged as malicious
Monitor your domain name on hacked websites and phishing databases
Get notified when a critical zero-day vulnerability is disclosed
Free for 12 months for 1 corporate domain and 100 auto-discovered digital assets. Try for free