Threat detection is known as the process of evaluating a security ecosystem from top to bottom to find any malicious behavior that might compromise the network. Before a threat exploits any existing vulnerabilities, mitigating measures must be taken if a threat is identified and appropriately neutralized.
Being penetrated is the worst-case scenario. Therefore most businesses that value their data will employ knowledgeable personnel and cutting-edge technology to create a protective barrier against potential troublemakers. However, security is a process, not a given.
The term "threat detection" has several meanings when referring to a security program inside an organization. Even the greatest security systems must prepare for worst-case situations when danger arises because something or someone evaded their defensive and preventive measures.
What is Threat Detection and Response (TDR)?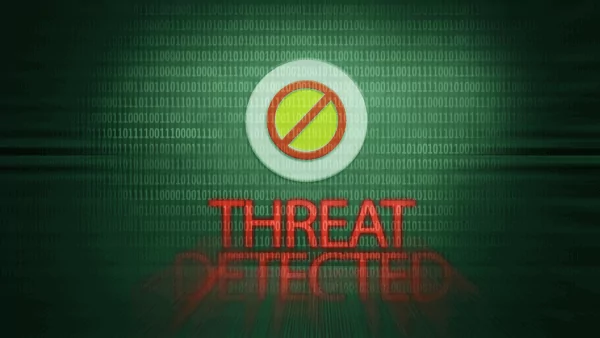 Speed is essential for both threat detection and threat mitigation. So that attackers don't have enough time to rummage through sensitive data, security solutions must be able to identify risks promptly and effectively.
The bulk of threats should be able to be stopped by a company's defensive systems since they are often familiar and can be countered. These risks are regarded as "known" risks. An organization nonetheless strives to identify further "unknown" hazards. This indicates that they are fresh to the company, potentially because the attacker is using cutting-edge techniques or tools.
Even the most effective defenses sometimes fail against known threats, which is why most security firms regularly scan their environment for known and undiscovered threats.
What Is Endpoint Detection and Response (EDR)?
Endpoint Detection and Response (EDR), sometimes known as Endpoint Detection and Threat Response (EDTR), is an endpoint security solution that continually scans end-user devices for malware and ransomware to identify and take appropriate action.
Security teams now have the insight to find problems that might otherwise go undetected thanks to EDR security solutions, which keep track of all endpoint and workload activity and events. A continuous and thorough insight into what is occurring on endpoints in real time must be offered by an EDR system.
An EDR tool should have sophisticated capabilities for threat detection, investigation, and response, such as incident data search, investigation alert triage, validation of suspicious behavior, threat hunting, and detection and containment of malicious activity.
Threat Detection Types for Your Data Security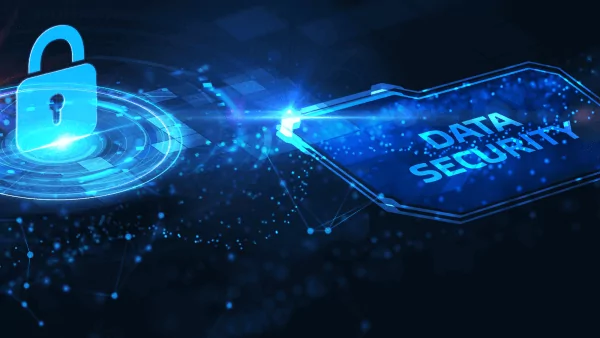 You can keep an eye on your network activity thanks to a variety of threat detection tools, software, and programs run by professionals. You will be able to defend yourself and your business from numerous cyberattacks that target crucial information as a consequence.
Here are some trustworthy threat detection categories to be aware of for your data protection.
1- Threat Intelligence
Threat intelligence is necessary for organizations to be able to stop possible threats. Software that uses signature data gathered from prior attacks may be used to identify unknown threats.
The program also collects intelligence or evidence that identifies dangers by comparing similarities between the current and past data. An effective way to get acquainted with recognized risks is to apply intelligent approaches for threat detection.
Threats that have developed competent qualities and forms may nonetheless make threat intelligence less important. Threat intelligence often relies on data and knowledge from prior attacks, making it challenging to detect novel dangers.
2- Attacker and User Behavior Analytics
Behavior analytics is one of the methods for detecting threats since it uses reference data to spot deviations or delays that might potentially lead to a hack. The threat detection software monitors user activity and analyzes the data to find suspicious system user behavior rather than the acts of a cyber attacker.
The length of accessibility and the kind of data the attacker is after are often in line with the actions flagged by threat detection software. A security reaction will be promptly initiated whenever the threat detection software determines that a user is attempting to get information from an unsafe site or outside the specified time.
Threat detectors put together pieces of information to make sense of the attacker's complex behavior. An organization may use this to identify the attacker's activity.
3- Intruder Traps
An intruder trap is a trustworthy danger detection method for protecting your data. This technique may stop a cyber attacker from accessing your company's data security to get the necessary information.
Your company must use intruder traps to detect any dangerous threats. An intruder trap is put up such that an attacker is duped using a honeypot or other fictitious target. The bait might seem genuine to the attacker, trapping an intruder using this effective threat detection technique.
A cybersecurity professional might be hired by your company to forecast potential attacks and entice potential attackers to take the bait. The usage of bogus data might trigger signal detection, which starts an inquiry into shady activity on your network automatically.
4- Threat Hunts
Threat hunts are one more dependable threat detection technique that may assist you in identifying unusual online attacker behavior. Your ability to safeguard the data for your business will depend on the information you obtain. Threat hunting allows cybersecurity experts to search for incoming dangers your defenses haven't yet identified.
Additionally, this threat detection technique is more modern. Because of this, only astute and skilled cybersecurity professionals can plan and prepare for this kind of threat detection. Your company may develop and implement a great plan to counter cyber attackers' acts with specialists' assistance.

What Advantages Does Threat Detection Offer?
Your business can stop and lessen the harm that network attackers may do if you have trustworthy threat detection software. With the correct technologies, you can defend your business against attacks, guarantee data security, reduce financial loss, and adhere to crucial regulatory requirements.
The advantages of threat detection for your company are listed below:
Prevent assaults:

A threat detecting solution mainly assists your company in thwarting or stopping attacks before they have a chance to do harm. Threats like worms, viruses, and

malware

may be eliminated before they propagate with trustworthy threat detection technologies and

response techniques

.

Reduce financial effects:

Threat detection's capacity to stop assaults can assist your company in lessening the financial impact of cyber-attacks. Being vulnerable to cyber-attacks may destroy consumer relationships, tarnish an

organization's brand

, and cause financial loss.

Protect sensitive information:

Companies that hold sensitive and private data must take

reasonable precautions

to keep it safe. Even in industries like health care and financial services, this is essential. Threat detection has the advantage of better securing the data of your company.

Ensure regulatory compliance requirements are met:

Your firm requires trustworthy threat detecting solution to fulfill regulatory compliance standards. The danger of

data

breaches

and compromise of critical information of your firm is decreased with particular measures via threat detection.
To protect sensitive data, your firm requires sophisticated threat detection. It also offers a strategy for your business to restrict, identify, isolate, and stop different online criminals from accessing and compromising data on your network.